11 results total, viewing 1 - 10
District 11 seems decided, but borough president race is still way too close to call
Eric Dinowitz
42%
|
5816 votes
Mino Lora
27%
|
3775 votes
Abigail Martin
14%
|
1957 votes
Daniel Padernacht
6%
|
870 votes
Jessica Haller
6%
|
767 votes
Marcos Sierra
2%
|
301 votes
Carlton Berkley
2%
|
246 votes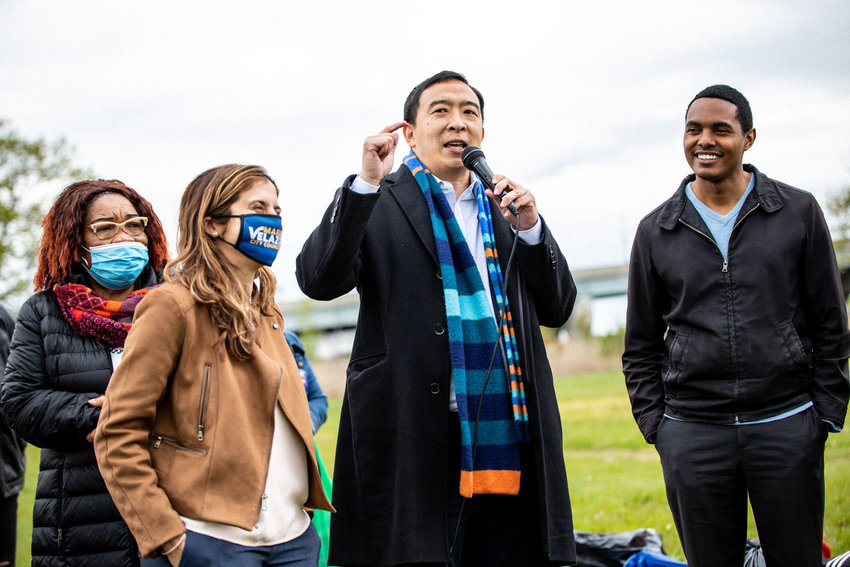 Andrew Yang became a household name in 2019 as he was one of several candidates seeking the Democratic nomination to challenge Donald Trump for the White House. He was different from most of the other candidates. He had no government experience. But he had a rather unique idea: universal basic income.
more
By MICHAEL HINMAN | 6/17/21
In the final weeks of campaigning, Mino Lora has faced the same question over and over from her competitors: Did she support the Independent Democratic Conference in 2018?
more
By ETHAN STARK-MILLER | 6/13/21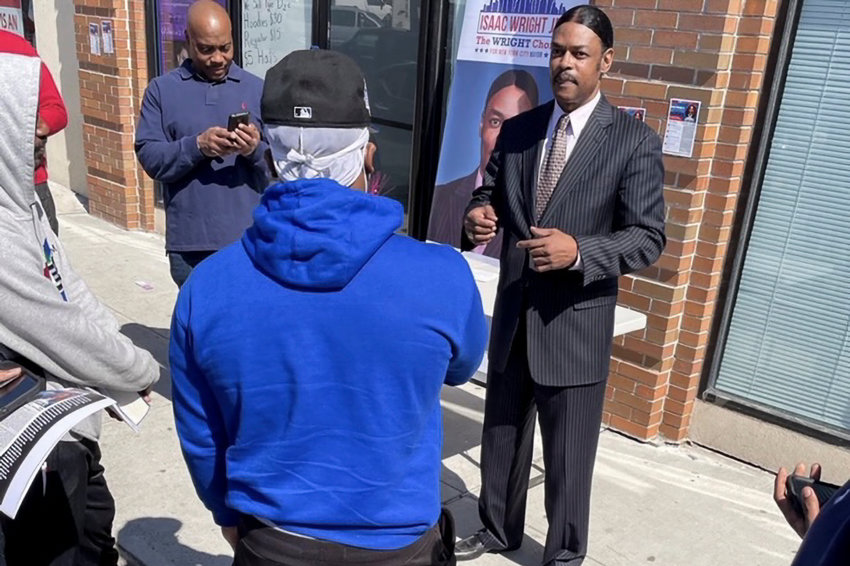 It's near impossible to find any political candidate not out there ready to share with you their entire resume from the moment you start shaking hands, to the split second you let go.
more
By MICHAEL HINMAN | 6/6/21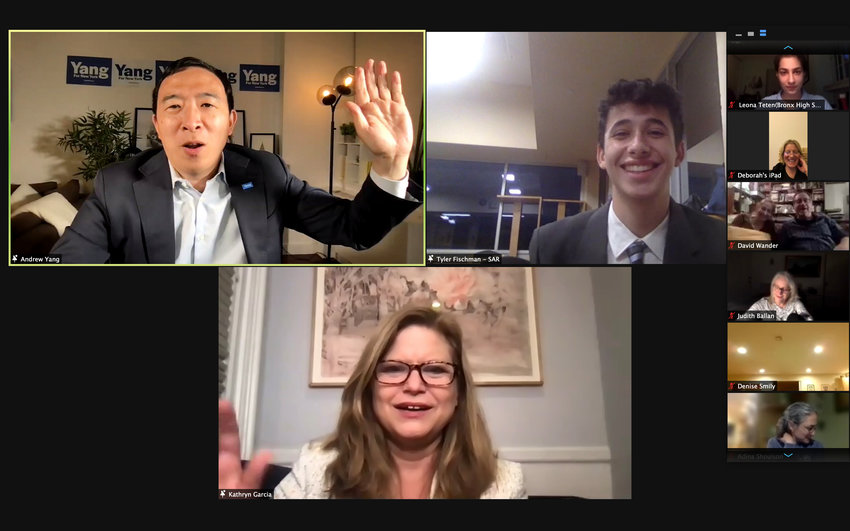 In less than two months, voters are expected to choose who will most likely be their next mayor in the Democratic primary. A laundry list of candidates are competing to move into Gracie Mansion come January.
more
By ETHAN STARK-MILLER | 5/16/21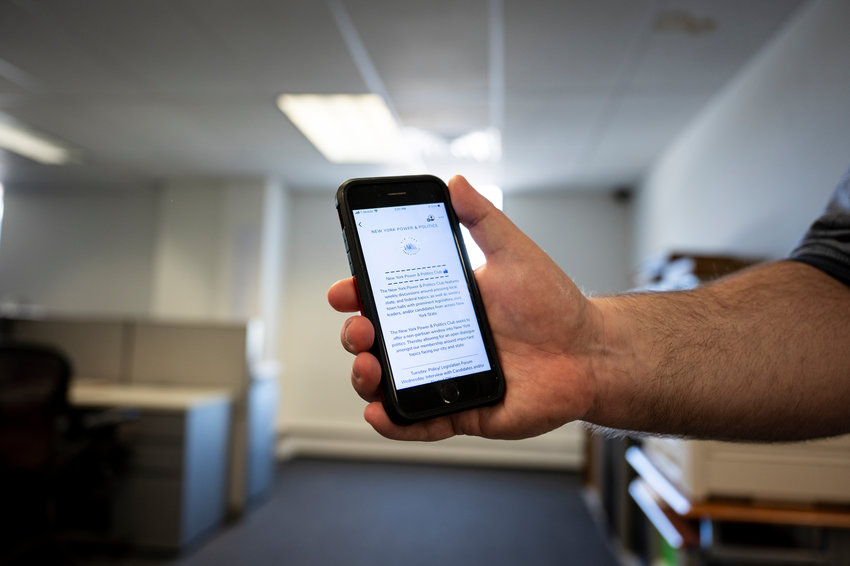 What would you say to your elected representative if you could call them up right now? Until recently, this question was a moot point because most constituents didn't have direct access to their representatives beyond maybe text-based social media. They would have to jump through a series of hoops before ever being able to get on the phone with their Assemblyman, council member, or even a mayoral frontrunner.
more
By ETHAN STARK-MILLER | 5/2/21
In a city where the mayor stands in charge of the public school system, it certainly helps to have the endorsement of teachers and principals alike. And one mayoral hopeful picked up major nods from unions involving both.
more
By ROSE BRENNAN | 4/25/21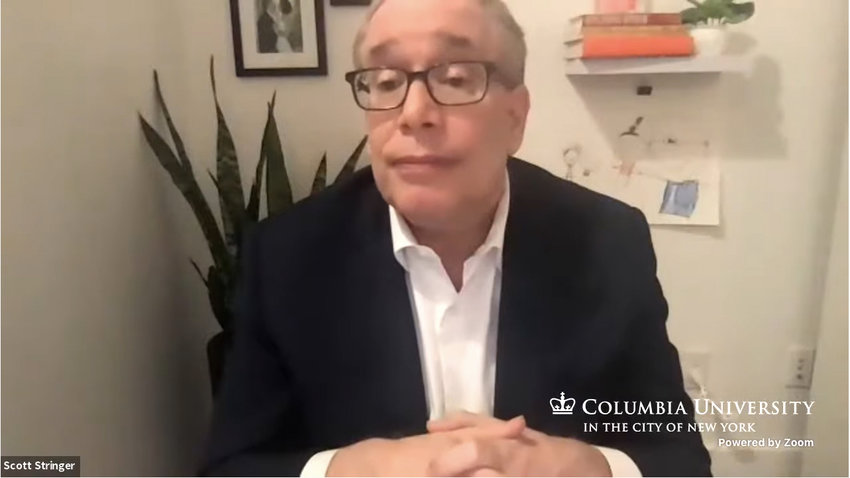 Education is a topic of interest in almost any community. But in larger cities like New York — where the mayor calls many of the shots for public schools — it's even more important to know where those seeking to become the city's highest-ranking government official stand on the issues.
more
By ROSE BRENNAN | 2/7/21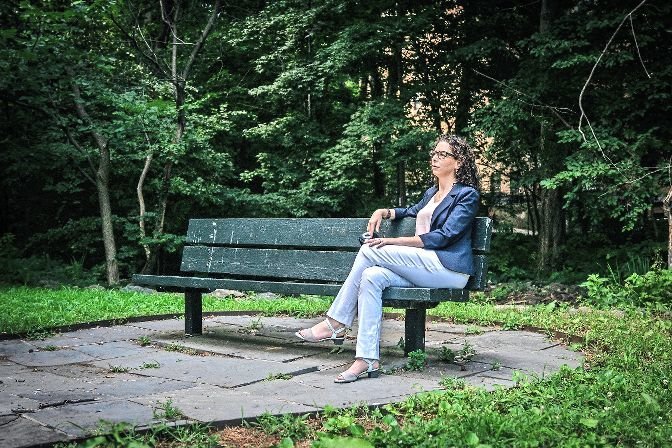 Coronavirus infection rates may be dropping in the city, but two prominent candidates seeking to open up offices in City Hall are now among those who are testing positive.
more
By MICHAEL HINMAN | 2/2/21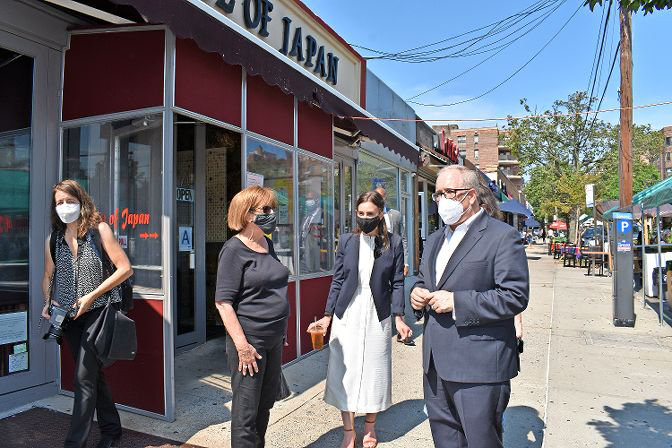 Although it should be no surprise to anyone paying any attention to city politics, New York City's comptroller Scott Stringer is now officially running to succeed Bill de Blasio in the mayor's office.
more
By MICHAEL HINMAN | 9/13/20