174 results total, viewing 1 - 10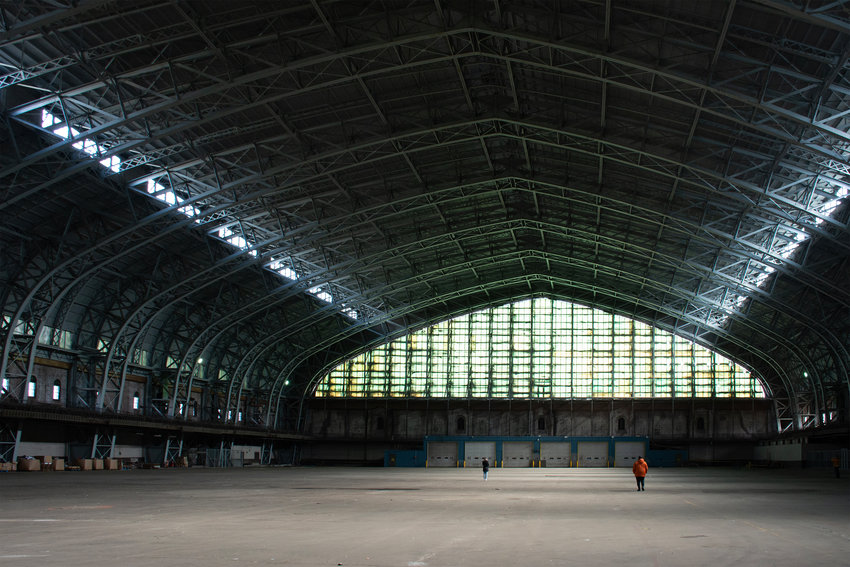 The New York City Economic Development Corp. has opened the doors of the Kingsbridge Armory to the public for a series of tours continuing through March 26. It's a chance to glimpse inside the musty interior of the historic structure and wander through the 180,000-square-foot drill hall before the agency puts out an official call for redevelopment proposals this summer.
more
By Abigail Nehring | 3/17/23
After three decades of city ownership of the empty Kingsbridge Armory — possibly the world's largest at more than 500,000 square feet — it is now time for the community to take charge.
more
By Juan Nunez | 3/17/23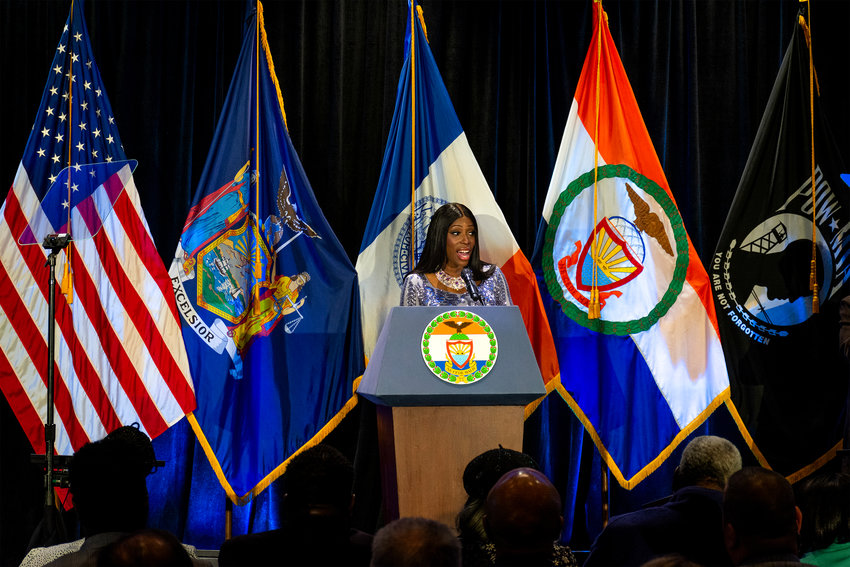 The issues of small businesses, public safety and affordable housing will take center stage in the Bronx in 2023, Bronx Borough President Vanessa Gibson said in her first State of the Borough address March 1.
more
By Stacy Driks | 3/10/23
Bronx borough president Vanessa Gibson celebrated the first day of Black history month by honoring seven Black-owned businesses from Kingsbridge/Riverdale.
more
By Gary Larkin | 3/3/23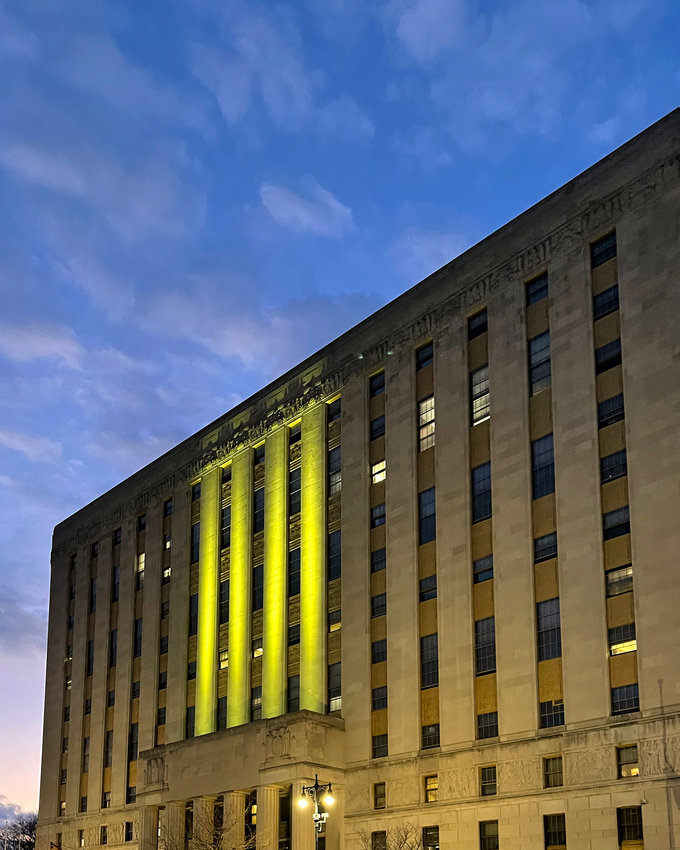 Bronx Borough Hall was lit in yellow on Friday in honor of International Holocaust Remembrance Day. The following day, in New Jersey, a masked man threw a Molotov cocktail at the front door of a synagogue. No injuries or damage were reported, the New Jersey Homeland Security said in a tweet on Sunday. 'Our hearts are with the families and loved ones of those we lost today and 78 years ago. In honor of them, we must recommit ourselves every day to fighting antisemitism and bigotry,' said Bronx borough president Vanessa Gibson.
more
2/23/23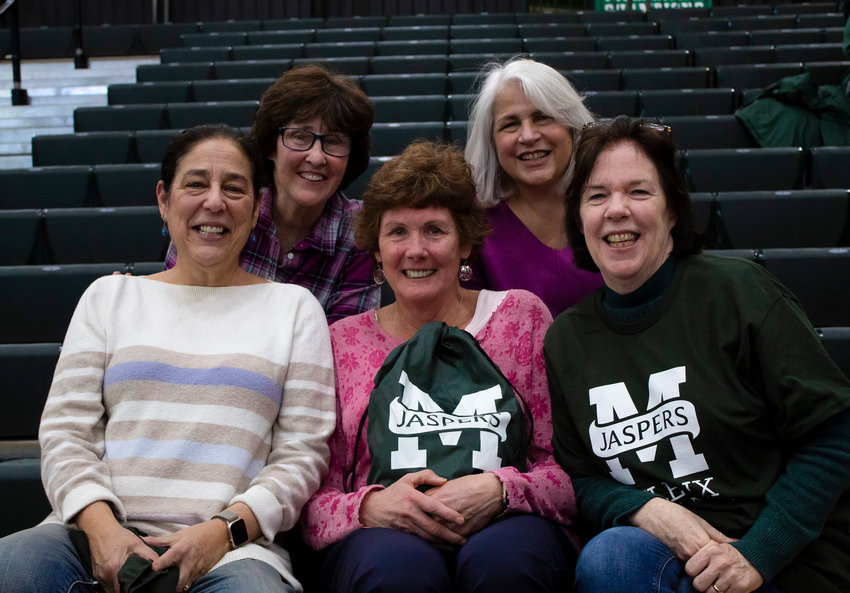 Joanie McCrystal can still recall being a lady Jasper in the late '70s. The women did not have a locker room — the players changed in and out of their green and white clothes in what they called a "closet." Overall, she had a good time.
more
By Stacy Driks | 2/10/23
To the editor: In a stunning breakthrough for environmental justice in New York City and New York state, a robust coalition of grassroots environmental justice groups have achieved the nearly unthinkable. On Jan. 5, Gov. Kathy Hochul signed into law a bill designed to begin to protect low-income communities and communities of color such as the South Bronx from the cumulative effects of decades of racist siting of polluting facilities.
more
2/3/23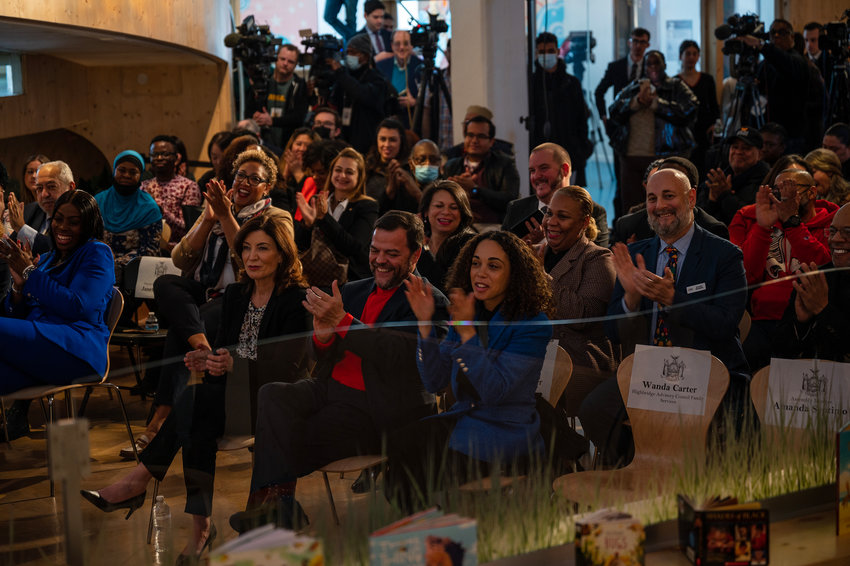 'You know what's more expensive for families than even paying their rent? Childcare,' said Gov. Kathy Hochul, who visited the Bronx Children's Museum Jan. 11 to speak about her plan to make child care fairer and  more affordable. Bronx borough president Vanessa Gibson, deputy city council speaker Diana Ayala, state Sen. Luis Sepulveda, assembly members Amanda Septimo, Latoya Joyner and Yudelka Tapia and Bronx Children's Museum founding executive Carla Precht were in the audience.
more
1/20/23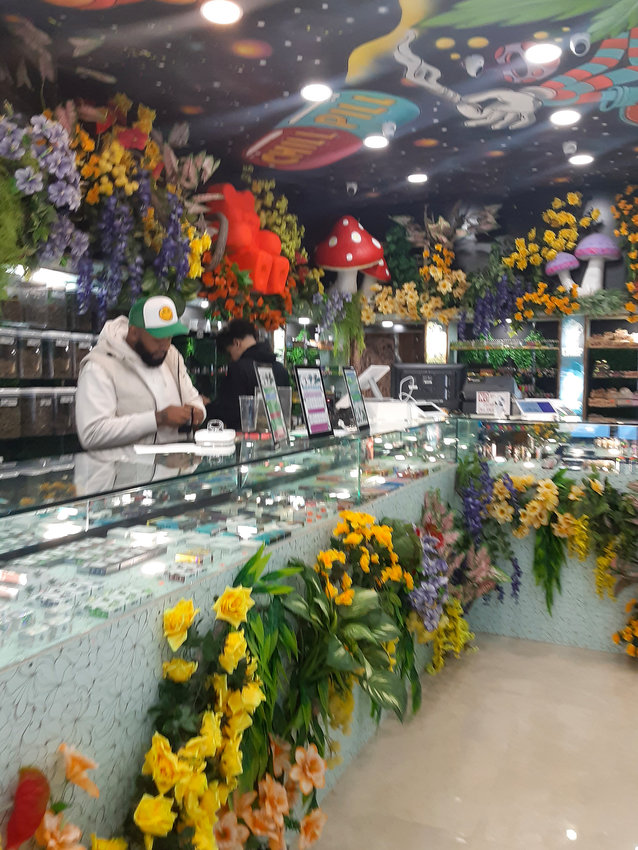 A state-licensed cannabis dispensary is coming to Kingsbridge near Broadway and West 231st Street, the state Office of Cannibis Management has informed Community Board 8. The retail space is in line to become one of 150 new dispensaries the state Dormitory Authority plans to complete across the state.
more
BY ABIGAIL NEHRING | 1/13/23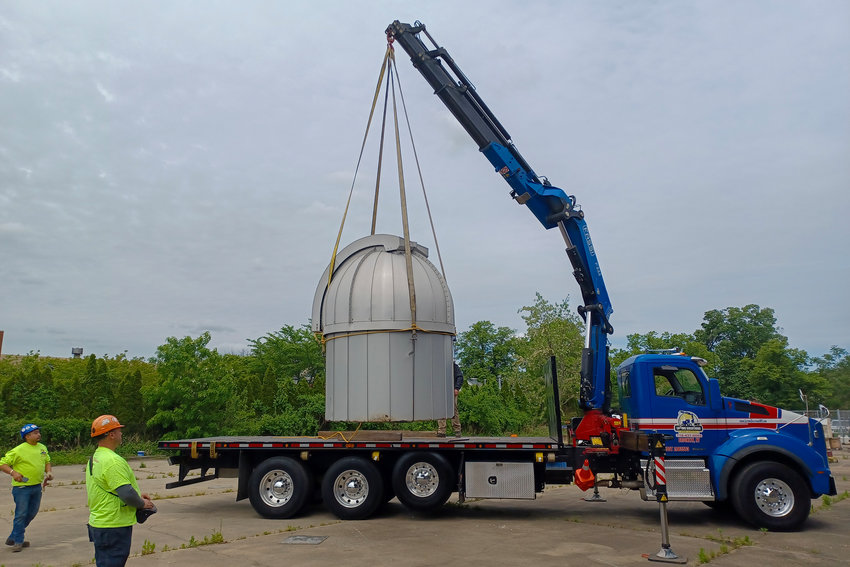 An observatory that was used for more than 40 years in Garden City needed a new place to call home. Students at Nassau Community College once had it on their campus until they began renovations to modernize the campus in 2019.
more
By Stacy Driks | 1/6/23