3 results total, viewing 1 - 3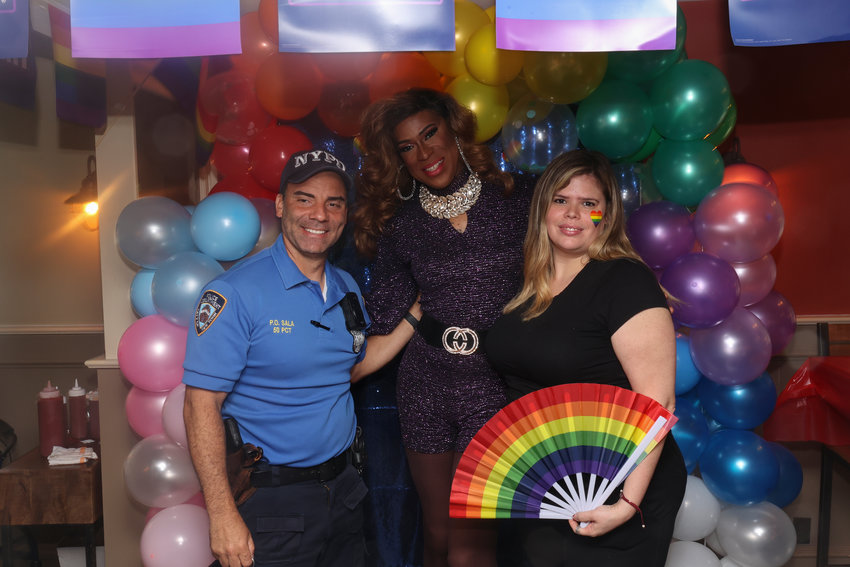 After the Riverdale Pride Day festival was rained out Sunday at the Riverdale Neighborhood House, 50th Precinct officer Cesar Sala, at left, along with Kelly Kaboom, and Laura Levine-Pinedo decided to celebrate at Levine-Pinedo's Bronx Burger House. Kaboom then joined Jerry Goodman, above, and Marcy Owens. The event was postponed until July 17.
more
6/19/22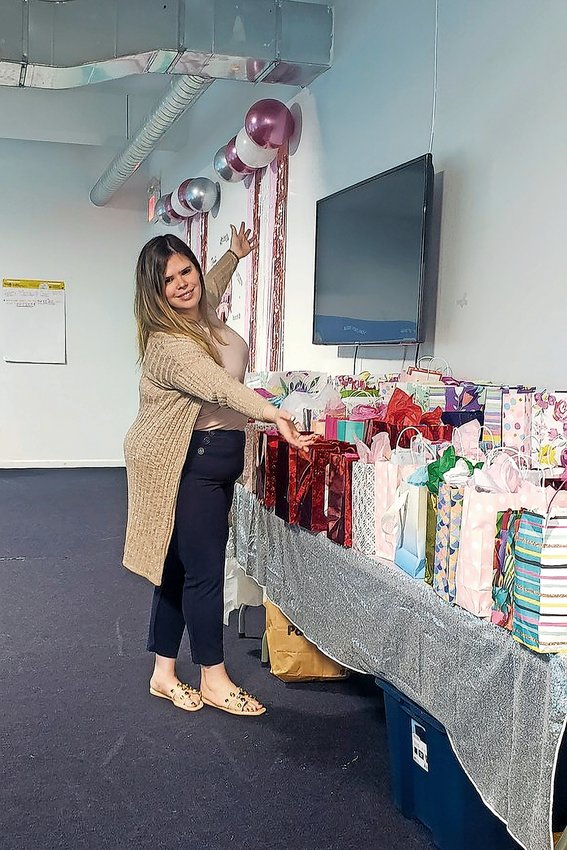 Laura Levine-Pinedo, who operates Bronx Burger House in North Riverdale, shows off gift bags she and a host of Riverdale area volunteers donated to 112 mothers on May 7 at the Praxis Housing Initiatives' Broadway Family Plaza family shelter.
more
5/15/22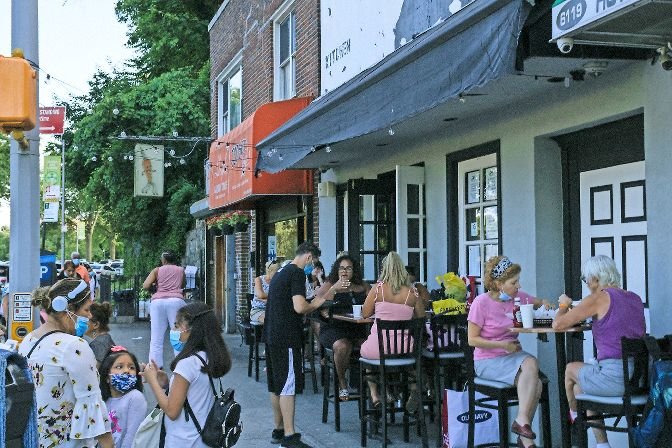 Eating outside was certainly a step up from months of only takeout and delivery. But then again, such an arrangement was expected to be just temporary as part of the second phase of New York's coronavirus pandemic reopening.
more
By MAYA KATZ | 7/12/20