7 results total, viewing 1 - 7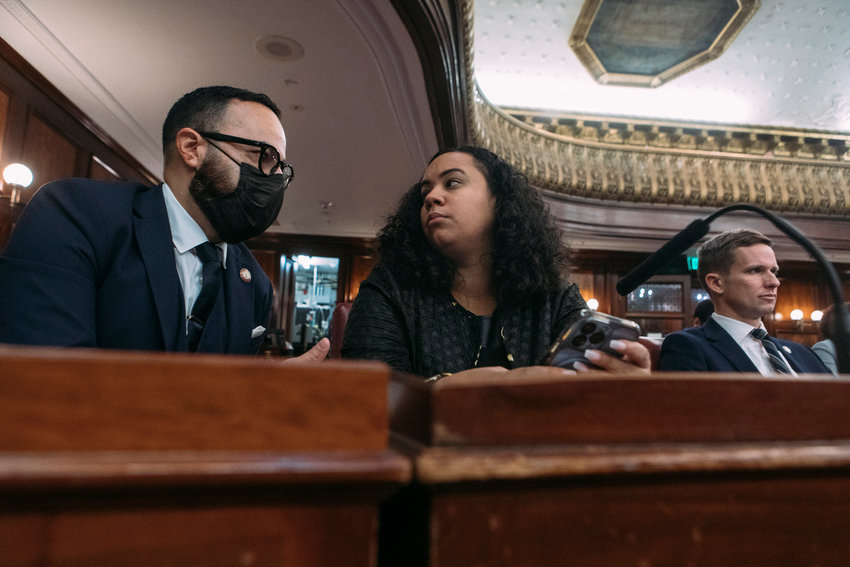 Councilwoman Carmen De La Rosa, whose district covers Marble Hill and upper Manhattan, finally introduced a bill on Jan. 4 to clear the way for Mayor Eric Adams' push to move thousands of the city's retirees to a cost-savings privatized health care plan.
more
By Sachi McClendon | 1/13/23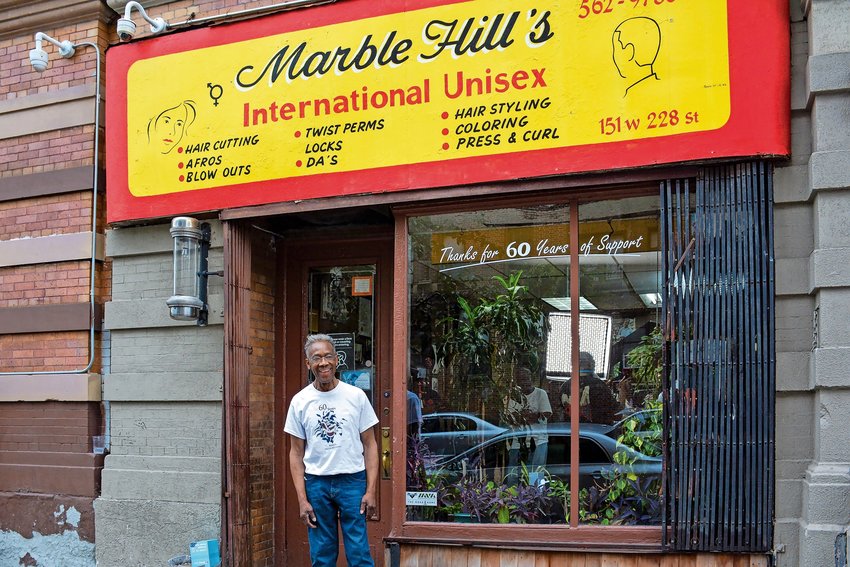 Marble Hill threw a block party Saturday to celebrate the 60th anniversary of its oldest Black-owned business and honor its venerable proprietor, Rosey Spivey.
more
By Abigail Nehring | 6/24/22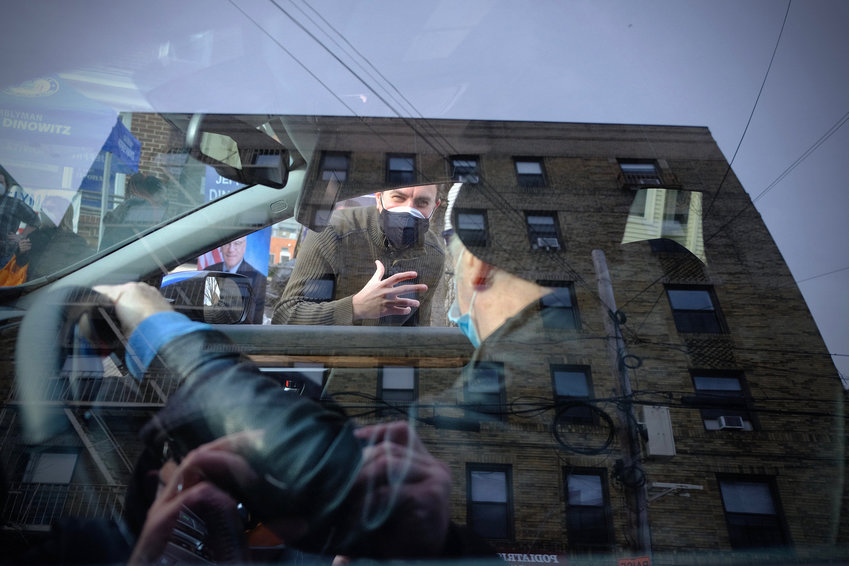 It's $1 million. That's 100 million pennies. If you were to turn all of that money into dollar bills and stuff all of it into a cash bag, it would weigh 22 pounds. Each year, city council members have a chance to ask their communities how they would spend $1 million. But how they do it might be a little more interesting than some of the plans themselves.
more
By ETHAN STARK-MILLER | 2/14/22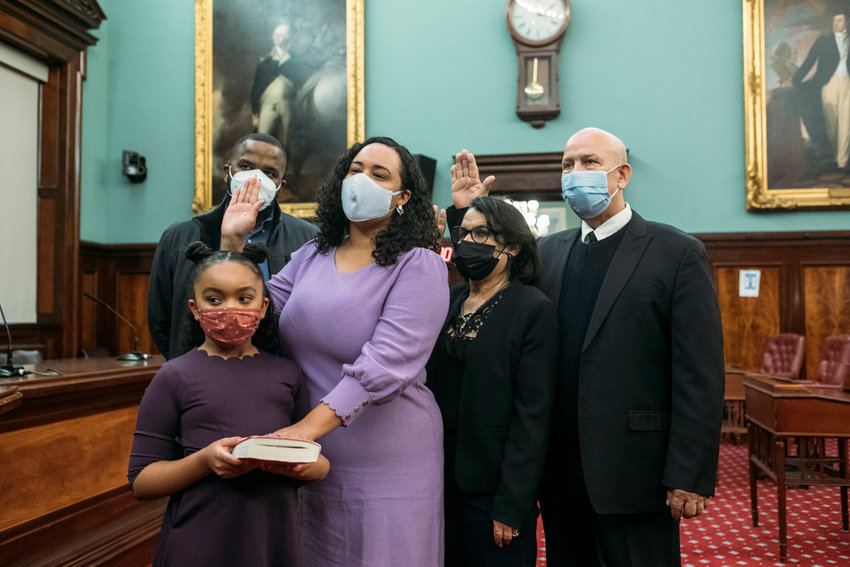 The city council made history when it elected Queens Councilwoman Adrienne Adams its new Speaker. Adams is only the third woman — and the first African American one — ever to lead the city legislative body. For Councilwoman Carmen De La Rosa, this vote was a "momentous occasion."
more
By ETHAN STARK-MILLER | 1/24/22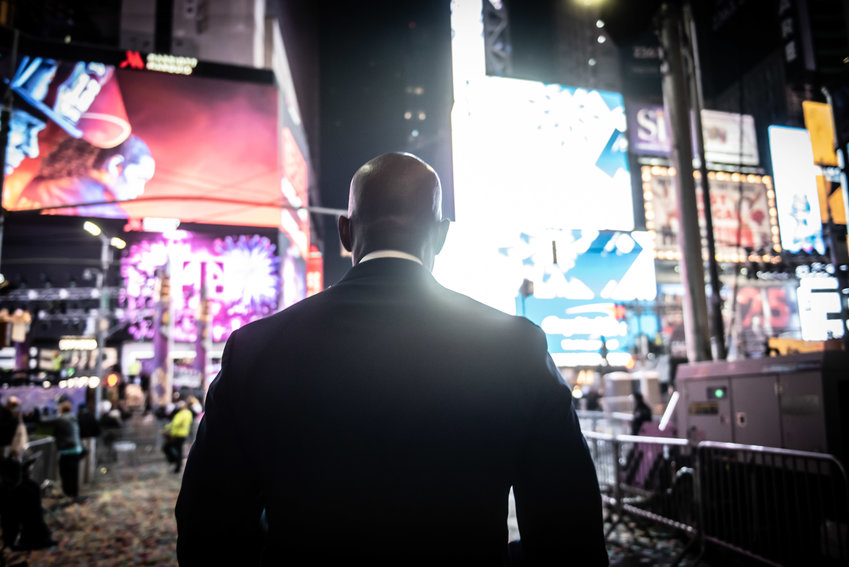 With a nod to the omicron variant of the coronavirus, a much smaller crowd greeted the new year in Times Square late Friday night. But after the countdown, and just after Bill de Blasio danced the evening away with his wife to the sounds of Frank Sinatra's "New York, New York," that very same New York welcomed new mayor Eric Adams.
more
By MICHAEL HINMAN | 1/1/22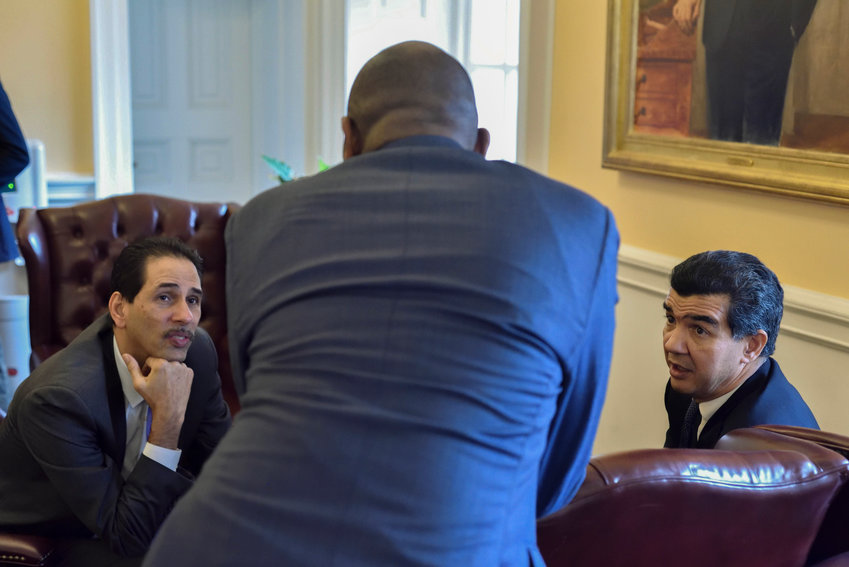 In a little over a week's time, the book will close on 2021 with sights set on a new year. And like any other annual turnover, many will think about the New Year's resolutions they'll likely break, and plans for 2022. But for city council, the end of this year means the end of an era.
more
By ETHAN STARK-MILLER | 12/26/21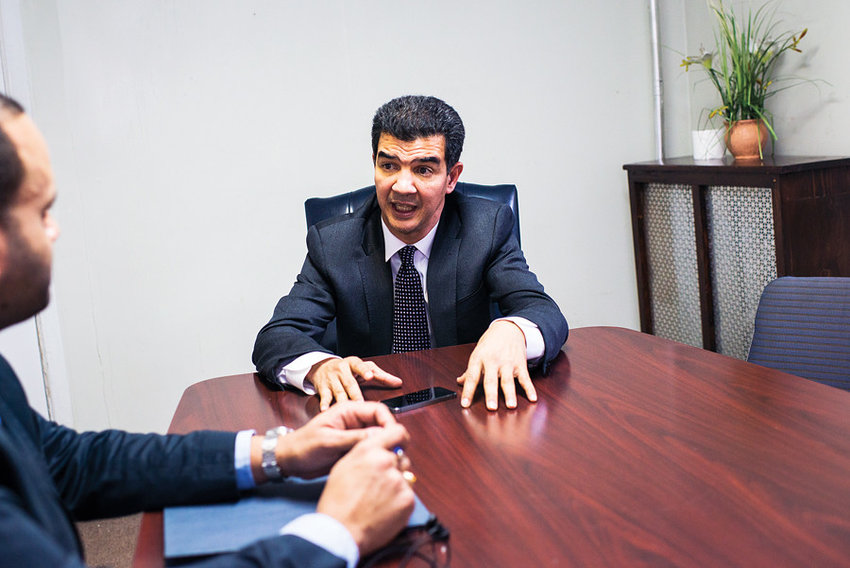 Councilman Ydanis Rodriguez might be leaving his city council seat in just a couple weeks, but he has no plans to leave City Hall anytime soon.
more
By MICHAEL HINMAN | 12/20/21