2 results total, viewing 1 - 2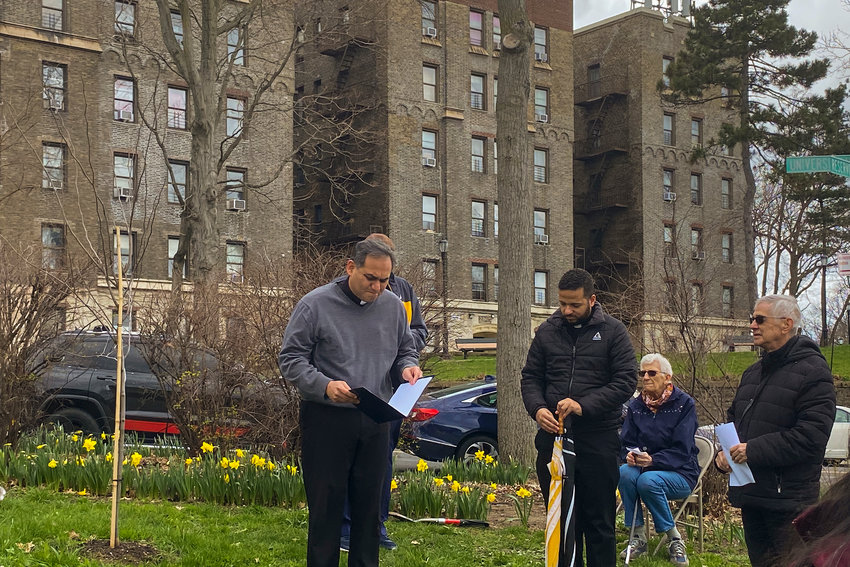 Paul Waylonis. Luis Tovar. Vidal Galicia Chalpeno. Those were just a few of the more than 40 names of those lost to COVID-19 that were read aloud April 9 at a memorial on the corner of University and Reservoir avenues in Kingsbridge Heights.
more
By GARY LARKIN | 4/17/22
A street renaming might normally be all in a day's work for the Bronx Rising Initiative. But on July 7, it also was part and parcel with naming 10 recipients of the Brandon Hendricks Scholarship.
more
By ROSE BRENNAN | 7/18/21