156 results total, viewing 1 - 10
The City Council unanimously approved Councilman Eric Dinowitz's bill on Jan. 19 to develop and manage a program to assist students with disabilities who are seeking to go to college.
more
By Gary Larkin | 1/27/23
To the editor: I am in my 25th year as a professor of counselor education — school and clinical mental health counseling — at CUNY's Lehman College. It's also the end of my first year as a 10471 resident.
more
1/20/23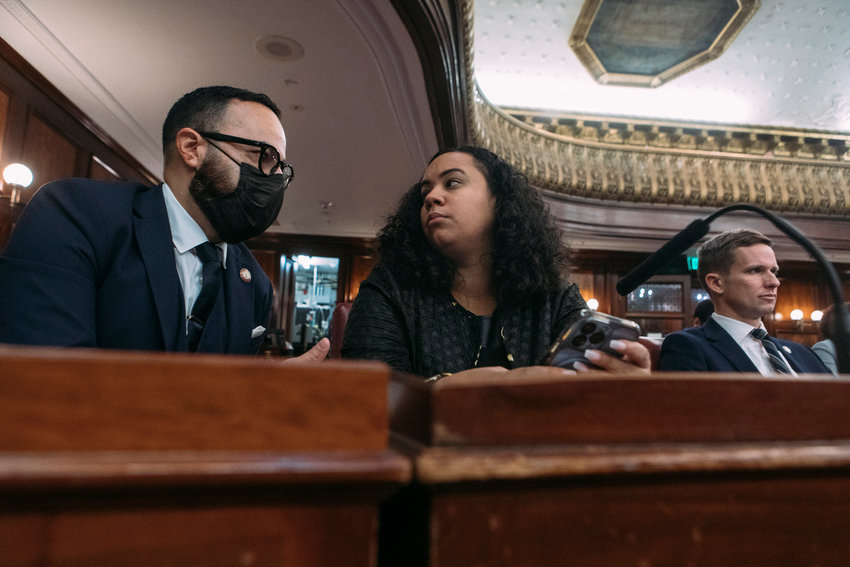 Councilwoman Carmen De La Rosa, whose district covers Marble Hill and upper Manhattan, finally introduced a bill on Jan. 4 to clear the way for Mayor Eric Adams' push to move thousands of the city's retirees to a cost-savings privatized health care plan.
more
By Sachi McClendon | 1/13/23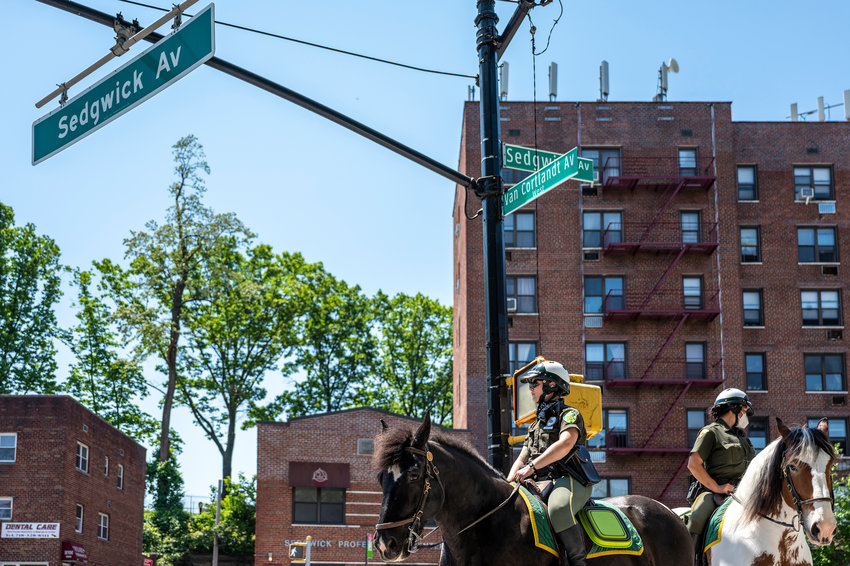 Community Board 8 plans on reaching out to its neighboring community boards to press the New York city parks department for more law enforcement within Van Cortlandt Park, the third largest city park.
more
By Stacy Driks | 1/6/23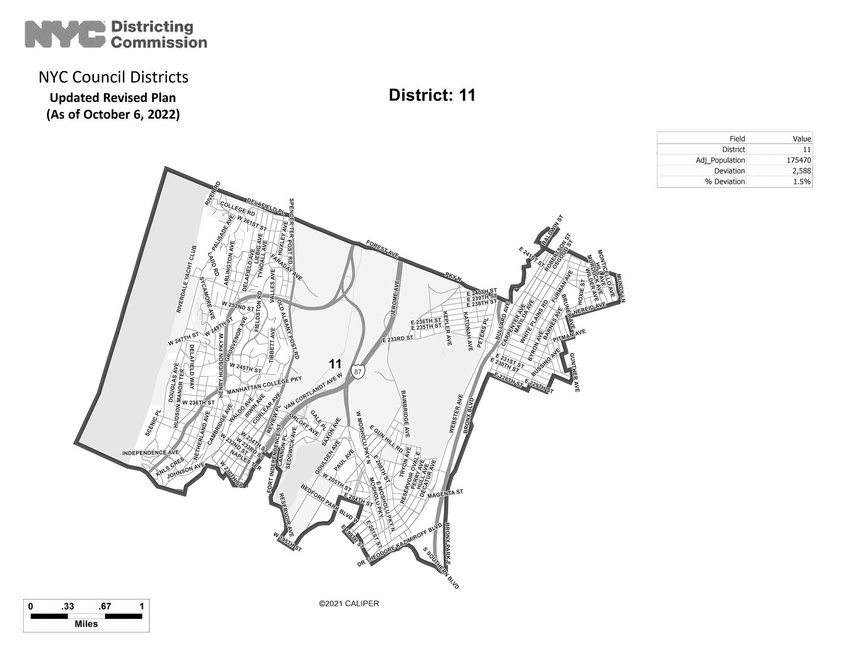 The New York City Districting Commission recently published online the new city council district maps, which will be in place for the next decade. Over the course of eight months, the commission spent more than 100 hours redrawing lines after having received more than 13,000 submissions from the public and hosting 20 public meetings.
more
By Sachi McClendon | 1/6/23
To the editor: Illegal parking by commercial trucks: They are all over the Bronx and are cropping up more and more at every turn.
more
12/28/22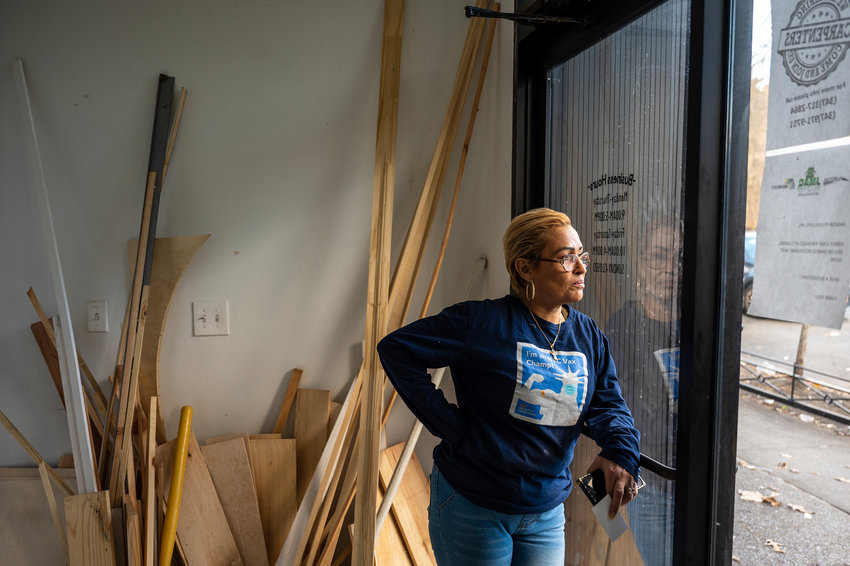 City homeless services officials are pressing ahead with plans to build a new homeless shelter at 6661 Broadway in north Riverdale without African American Planning Commission, Inc.
more
By Abigail Nehring | 12/27/22
To the editor: The results of our recent election were a relief to Democrats around the country.
more
12/16/22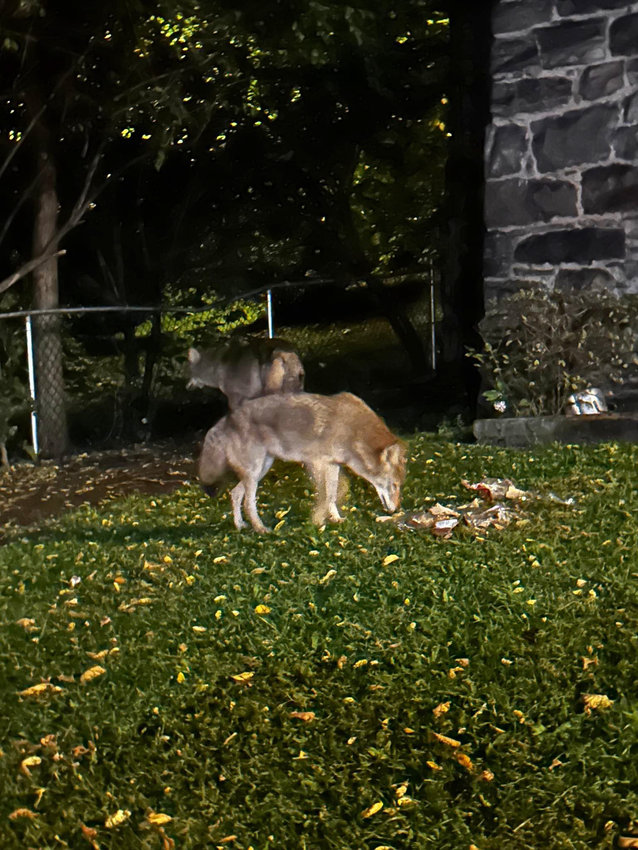 Coyote panic continues to be felt in Riverdale. Online, several animal owners have recently told tales of aggressive interactions with the canines. Most recently, on Sukkot, a small dog was killed around Fieldston by a pack and left uneaten blocks away from the incident.
more
By Sachi McClendon | 12/9/22
Not even a month out of the state's electoral season and the first move in the city council race, at least in the northwest Bronx, has been made: On Nov. 22 the Benjamin Franklin Reform Democratic club voted unanimously to endorse Eric Dinowitz for another term as the city councilman.
more
By Sachi McClendon | 12/2/22