50 results total, viewing 1 - 10
At least one local elected, a union and a community organization applauded a state committee's rejection of Democratic Gov. Kathy Hochul's chief judge nominee in a narrow vote last week.
more
Staff Report | 1/27/23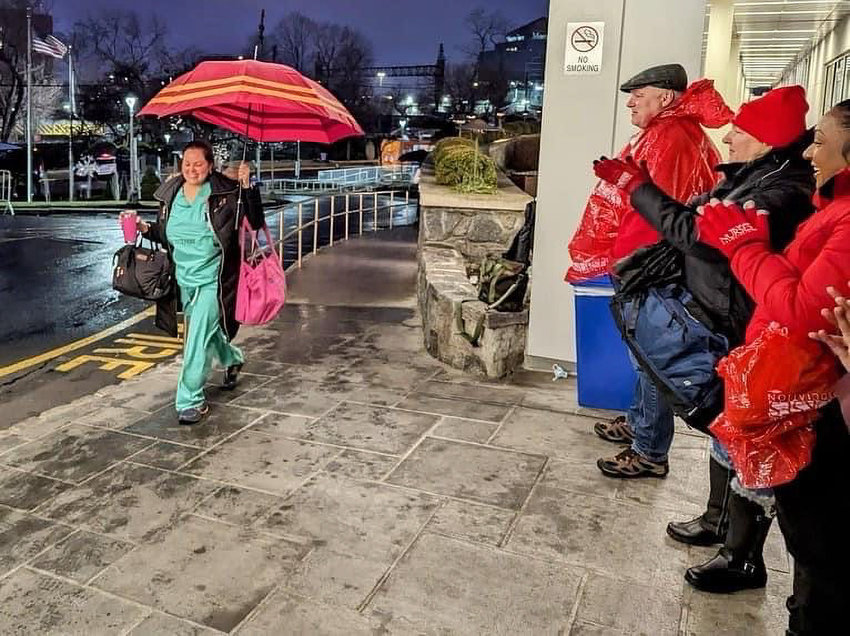 City and state elected officials were relieved and thankful for the nurses at Montefiore and Mount Sinai after the hospitals announced a three-year contract with the union after a three-day strike.
more
By Stacy Driks | 1/20/23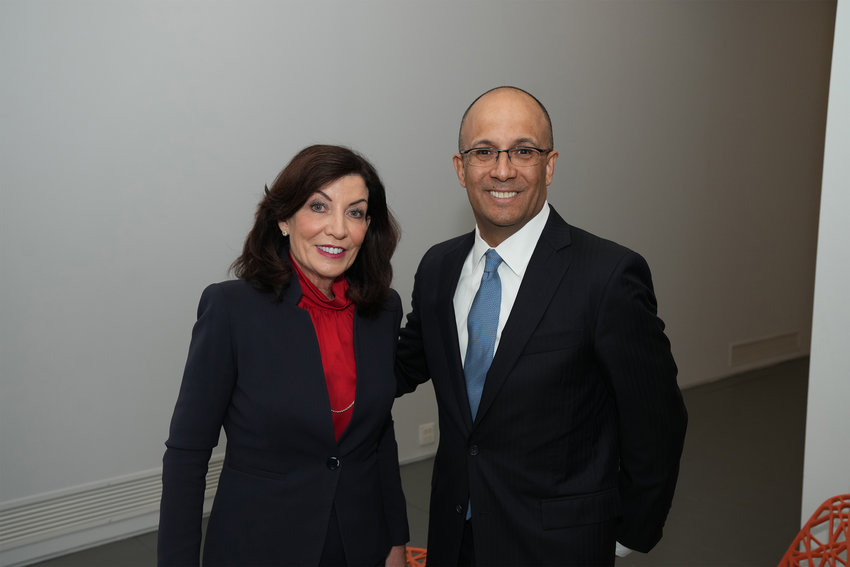 Despite growing opposition to her Court of Appeals chief judge pick, Gov. Kathy Hochul has continued to strongly defend Justice Hector LaSalle. But her unwavering position has pitted her against some of her strongest allies in labor. Leaders of three unions rallied in the Capitol recently to let the governor know that if she doesn't make things right, she can't count on their support.
more
By Sachi McClendon | 1/13/23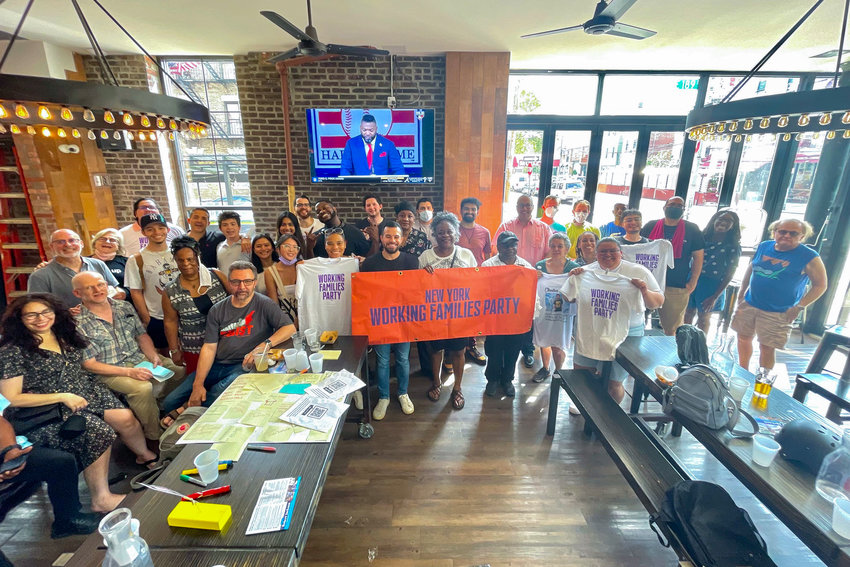 On the night of his election victory, state Sen. Gustavo Rivera rattled off a list of organizations that helped him across the finish line. One that stood out was the Working Families Party.
more
By Sachi McClendon | 12/9/22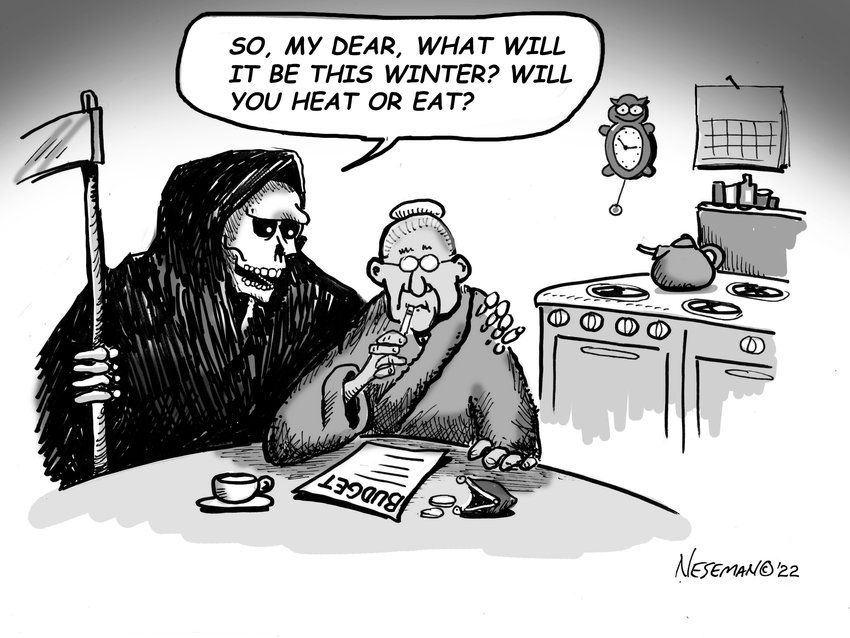 If the 2022 midterm elections will be remembered for anything, it will be the congressional and gubernatorial Republican "red wave" that wasn't.
more
11/18/22
Incumbent Democrat Gov. Kathy Hochul beat Republlican challenger Lee Zeldin, a Long Island congressman, according to unofficial results.
more
By Sachi McClendon | 11/8/22
There were so many things Gustavo Rivera could've said the night he won his state senate primary — and anyone who knows the senator will tell you he might not say much, but when he does talk, it's almost certainly worth listening.
more
By Michael Hinman | 9/9/22
To the editor: (re: "Just where does Miguelina Camilo hail from?" Aug. 4) If Miguelina Camilo is really such a great candidate for state senate, why was she not discovered by the people in her home state of New Jersey?
more
9/2/22
To the editor: This is to provide information on the group called Common Sense New Yorkers from an advertisement the group purchased in the Aug. 11 edition of The Riverdale Press.
more
8/18/22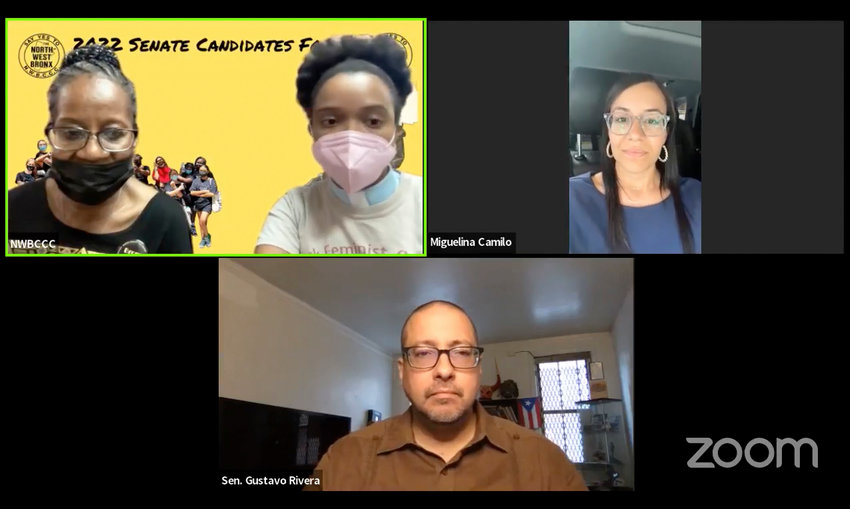 Two corporate super PACs are putting their weight behind Miguelina Camilo in the hopes she can oust the embattled Gustavo Rivera from his state senate seat in next week's primary.
more
By Sachi McClendon | 8/18/22