2 results total, viewing 1 - 2
Deep in Flushing sits the Fitzgerald gymnasium on Queens College's campus. Wide with a high, curved white ceiling reinforced with metal beams, it set a grand atmosphere for what felt like an equally grand matchup on Monday between DeWitt Clinton's boys basketball team and Transit Tech high school from East New York for the semifinals of the PSAL citywide playoffs.
more
By Santiago Mendoza | 3/17/23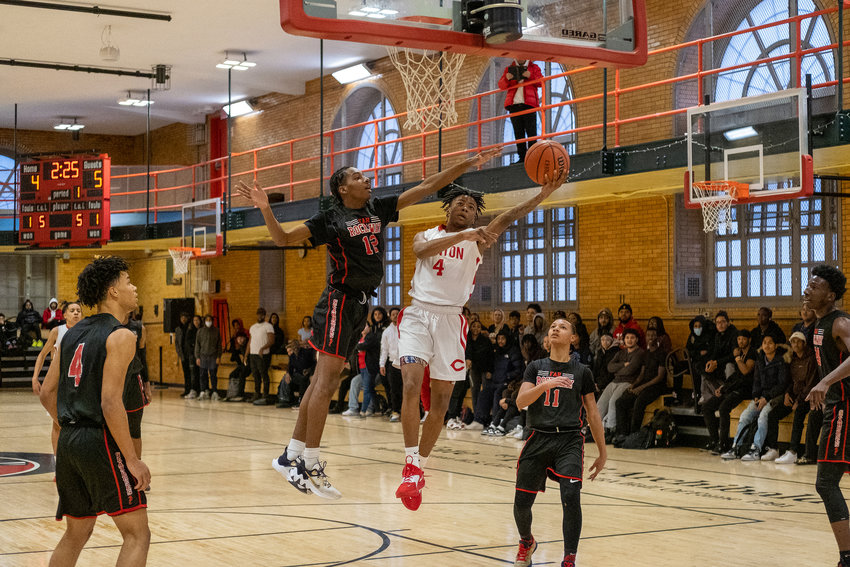 The DeWitt Clinton High School boys basketball team is picking up where it left off last season as it defeated the Far Rockaway Sea Horses, 66-40, in the first round of the citywide playoffs last week.
more
By Santiago Mendoza | 3/10/23