2 results total, viewing 1 - 2
Nearly 30 restaurants have teamed up to offer foodies a way to eat their way through the eateries along Riverdale Avenue and other parts of greater Riverdale.
more
By Gary Larkin | 9/16/22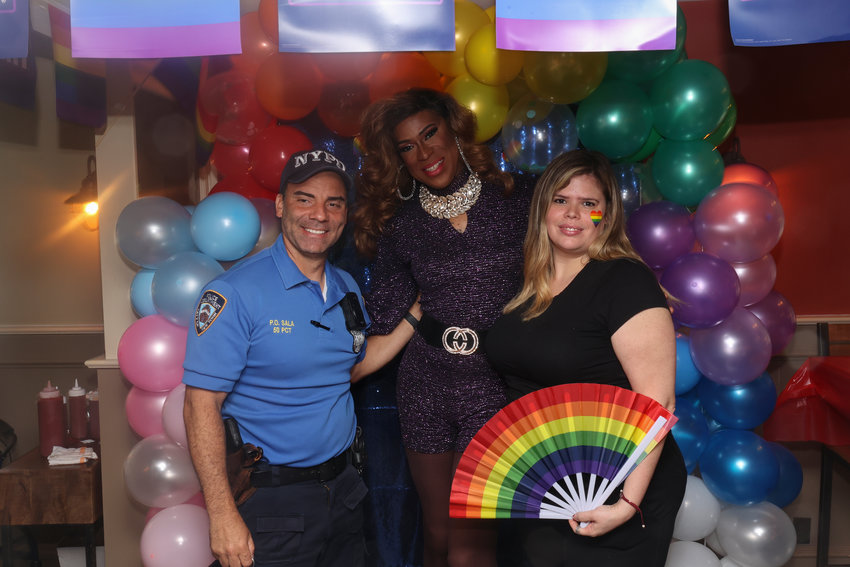 After the Riverdale Pride Day festival was rained out Sunday at the Riverdale Neighborhood House, 50th Precinct officer Cesar Sala, at left, along with Kelly Kaboom, and Laura Levine-Pinedo decided to celebrate at Levine-Pinedo's Bronx Burger House. Kaboom then joined Jerry Goodman, above, and Marcy Owens. The event was postponed until July 17.
more
6/19/22