2 results total, viewing 1 - 2
Muhlenberg College, hidden in the trees and located roughly 10 miles from New York City, congratulated greater Riverdale students on the college's spring semesters dean's list. Those students who were honored include: Libby Bergier Pesin, Joshua Chait, Yonbue Goodall, Sasson Lonner, Zev Lonner and Madison Rosensaft.
more
By Stacy Driks | 12/9/22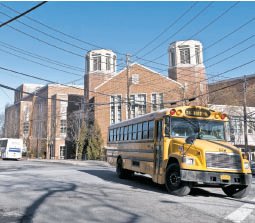 Tish Hicks of Kingsbridge graduated from Utah State University with a Ph.D. in psychology.
more
By STACY DRIKS | 5/15/22