3 results total, viewing 1 - 3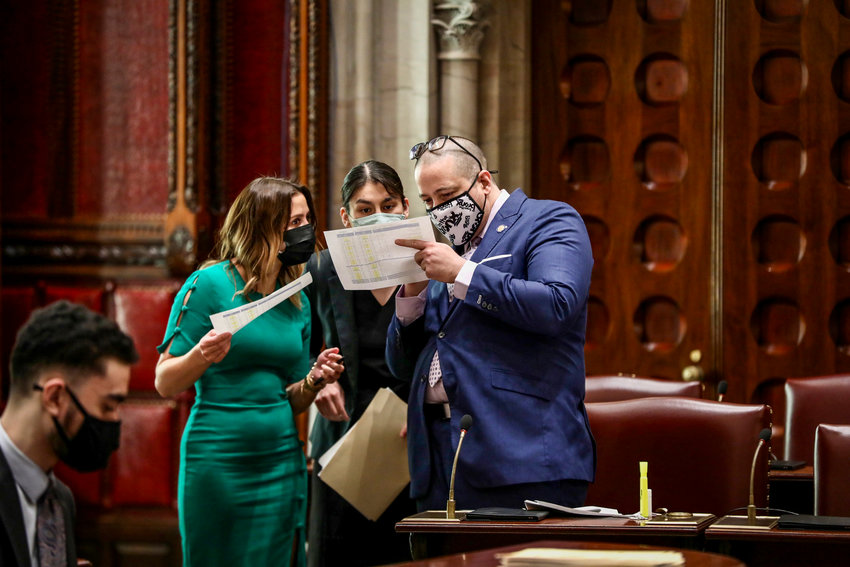 It may have come in a week late, but the $212 billion state budget is packed to the gills. And some state lawmakers say the extra deliberation was worth it. In previous years, state Sen. Alessandra Biaggi said she felt disheartened by the budget process. Gov. Andrew Cuomo almost completely controlled the process, according to law, and rarely would he yield to some of the more liberal big-ticket items she and other newer lawmakers craved.  But this year felt entirely different. 
more
By ETHAN STARK-MILLER | 4/15/21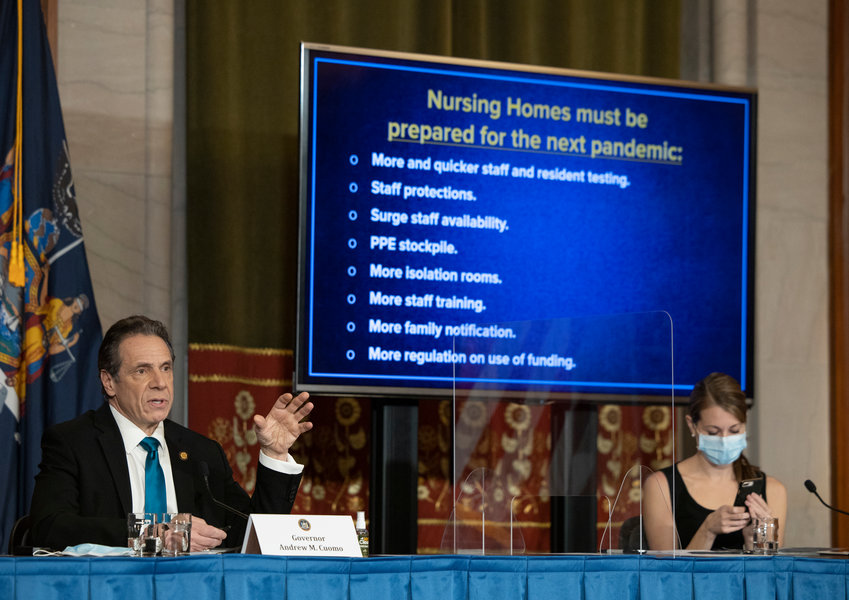 This time last year, Gov. Andrew Cuomo could seemingly do no wrong. A year later, however, major cracks in Cuomo's shiny image are starting to show. In recent days, the governor has been hit with at least two allegations of sexual harassment from former members of his administration team. But even before those women stepped forward, Cuomo was under fire for allegedly hiding data on coronavirus deaths in nursing homes.
more
By ETHAN STARK-MILLER | 3/7/21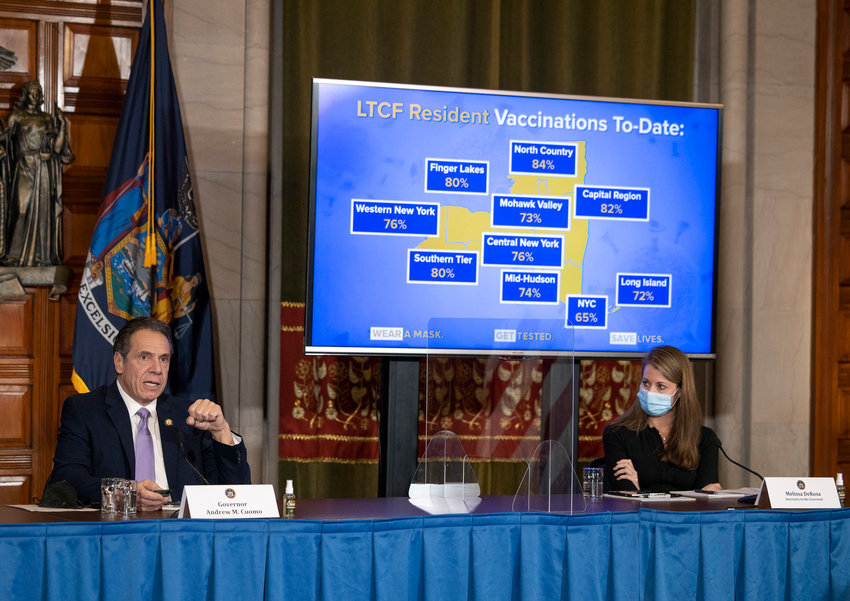 State Sen. Alessandra Biaggi is ramping up attacks against Gov. Andrew Cuomo, as lawmakers and the state's executive office clash over how coronavirus deaths in nursing homes were reported last year.
more
By MICHAEL HINMAN | 2/18/21