40 results total, viewing 1 - 10
The Inflation Reduction Act signed by President Biden in August is the single-largest investment the country has ever made to protect our environment, lower our greenhouse gas emissions, and tackle the climate crisis.
more
By Adriano Espaillat & Julie Tighe | 3/17/23
To the editor: (re: "Espaillat reflects on Jan. 6 anniversary," Jan. 12) In your recent Political Arena column, Congressman Adriano Espaillat was quoted as making the following statement: "Duly elected members of Congress and their staff were in grave danger, and working-class Americans who dedicated their lives to protecting our nation's Capitol were killed."
more
2/17/23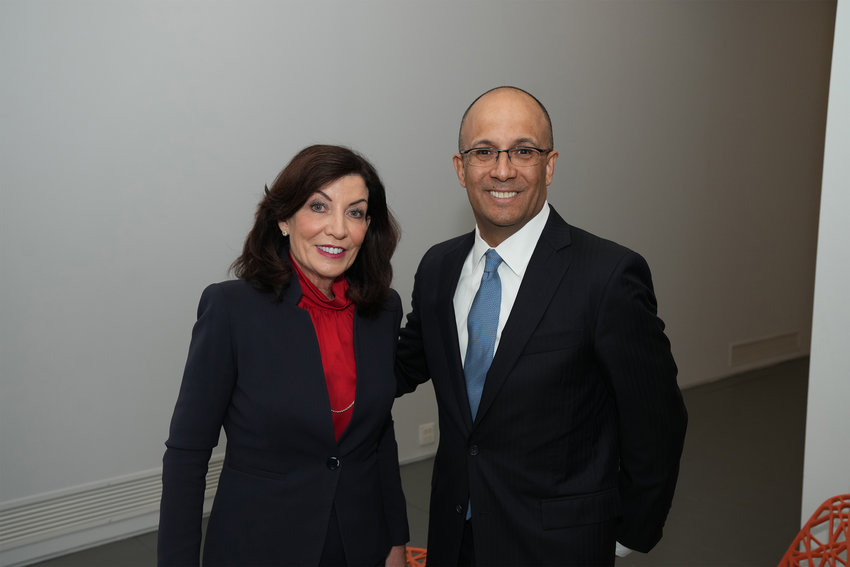 Despite growing opposition to her Court of Appeals chief judge pick, Gov. Kathy Hochul has continued to strongly defend Justice Hector LaSalle. But her unwavering position has pitted her against some of her strongest allies in labor. Leaders of three unions rallied in the Capitol recently to let the governor know that if she doesn't make things right, she can't count on their support.
more
By Sachi McClendon | 1/13/23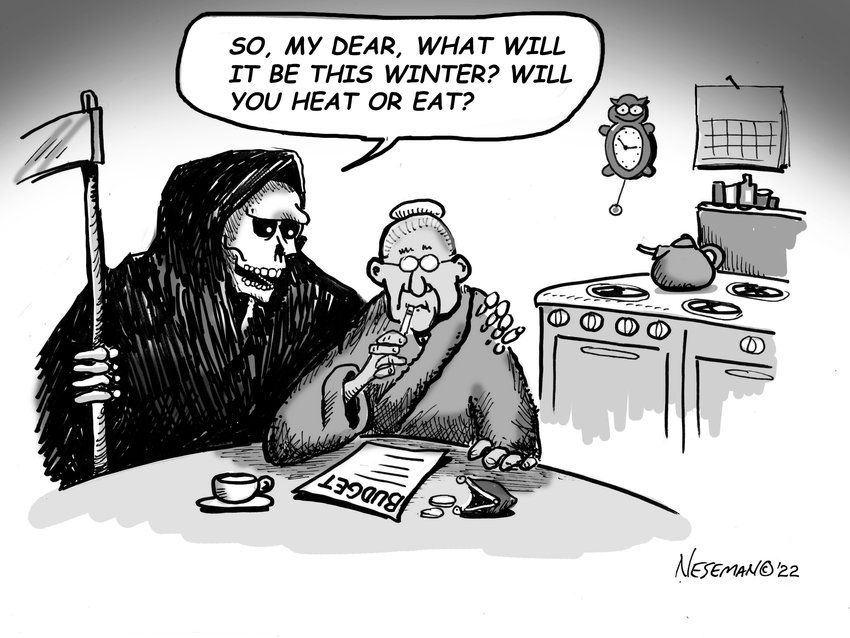 If the 2022 midterm elections will be remembered for anything, it will be the congressional and gubernatorial Republican "red wave" that wasn't.
more
11/18/22
U.S. Rep Adriano Espaillat will again accept congressional applications for district high school seniors to U.S. service academies.
more
By Stacy Driks | 11/18/22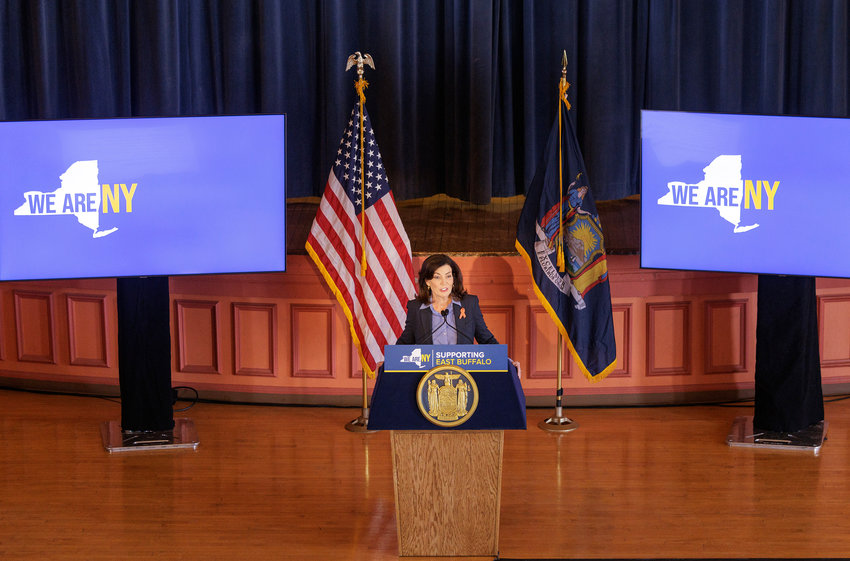 Democratic Gov. Kathy Hochul held onto her seat last Tuesday against challenger Lee Zeldin, a Republican. With 95 percent of the unofficial votes counted, Hochul had a 5.6 point lead over Zeldin, as of Nov. 14.
more
By Sachi McClendon | 11/18/22
U.S. Rep. Adriano Espaillat recently returned from a visit to Puerto Rico and the Dominican Republic to assess the damage caused by Hurricane Fiona.
more
By Sachi McClendon | 10/14/22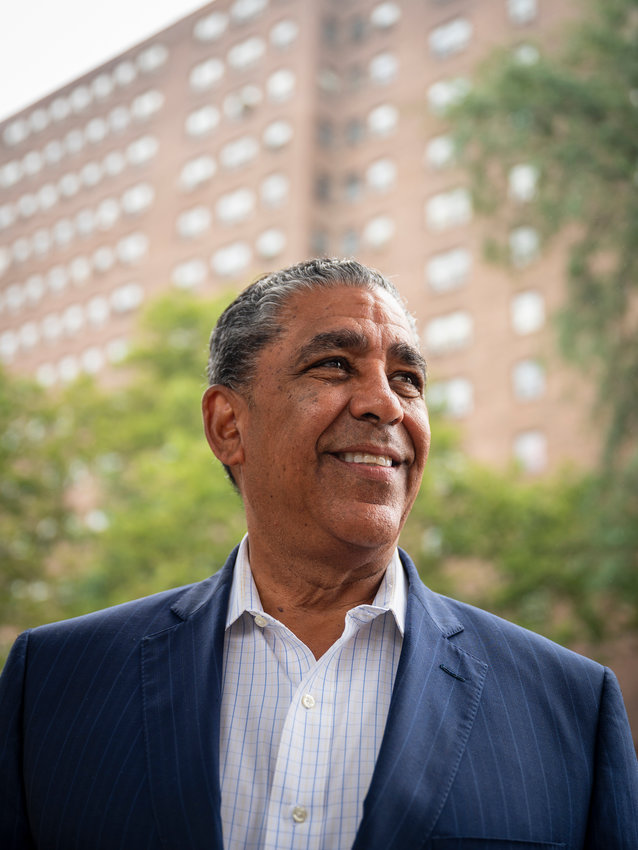 Following an easy victory in Tuesday's Democratic primary, U.S. Rep. Adriano Espaillat is all but guaranteed a fourth term in Congress.
more
Sachi McClendon | 8/26/22
Adriano Espaillat has served as the congressman for upper Manhattan and parts of the northwestern Bronx for the past six years. In that time, he has sponsored several bills to reform the nation's immigration laws, he's helped extend the Second Avenue subway lines in East Harlem, and he has made quite a reputation for himself by bringing new, particularly Dominican, politicians into power.
more
By Sachi McClendon | 8/12/22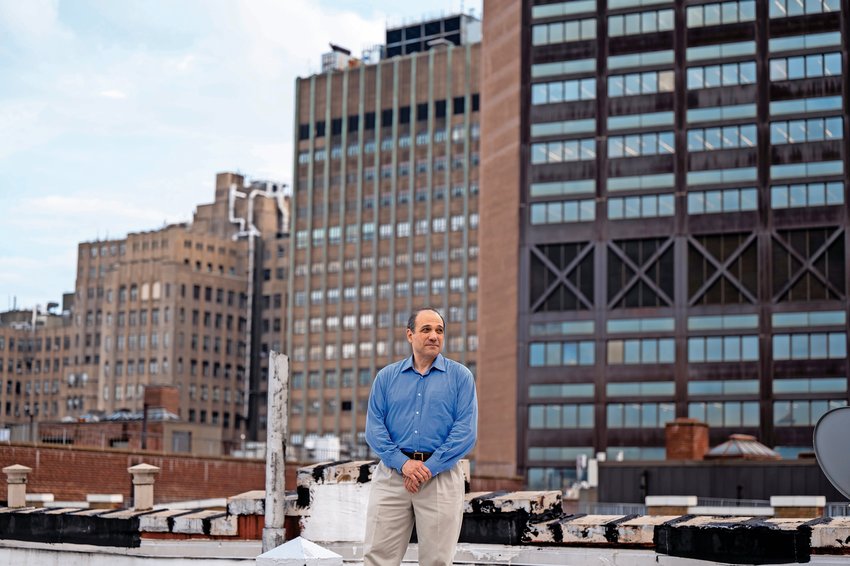 Michael Hano doesn't have a background in politics. He's never run for office. In fact, he makes a living selling specialty foods to exotic pet owners. "I've also worked as an animal wrangler. I've worked as a teacher. I also sometimes used to do educational programs with live animals," Hano said.
more
By Sachi McClendon | 7/29/22