15 results total, viewing 1 - 10
Deep in Flushing sits the Fitzgerald gymnasium on Queens College's campus. Wide with a high, curved white ceiling reinforced with metal beams, it set a grand atmosphere for what felt like an equally grand matchup on Monday between DeWitt Clinton's boys basketball team and Transit Tech high school from East New York for the semifinals of the PSAL citywide playoffs.
more
By Santiago Mendoza | 3/17/23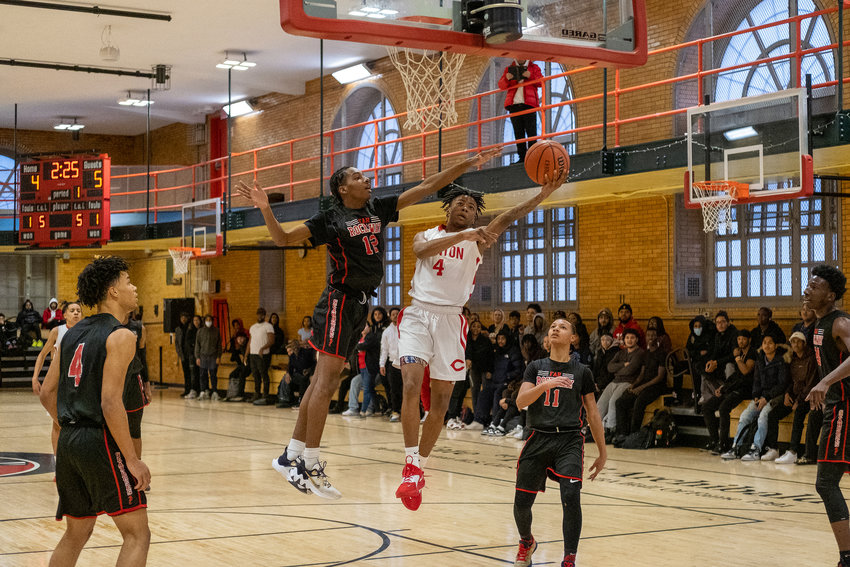 The DeWitt Clinton High School boys basketball team is picking up where it left off last season as it defeated the Far Rockaway Sea Horses, 66-40, in the first round of the citywide playoffs last week.
more
By Santiago Mendoza | 3/10/23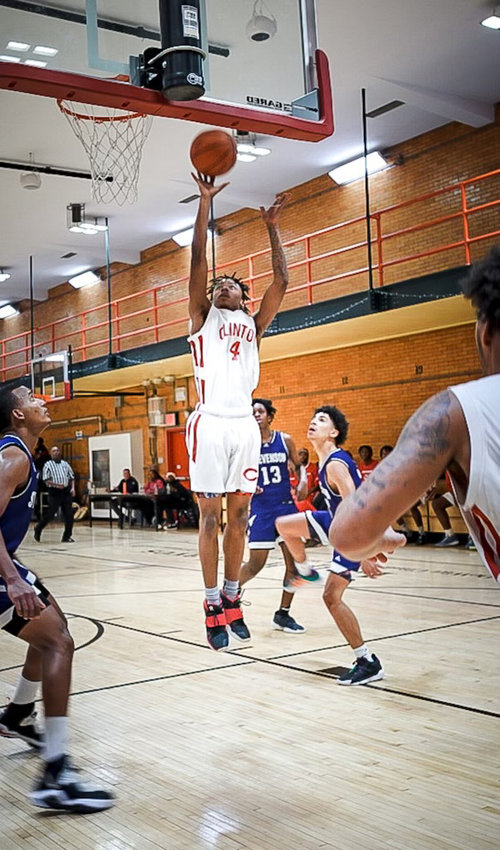 The strategy for the DeWitt Clinton boy's basketball team was to drive down to Far Rockaway educational campus' gym at 5 p.m. on Tuesday to catch the first round city playoff game against Queens High School Complex.
more
BY SANTIAGO MENDOZA | 3/3/23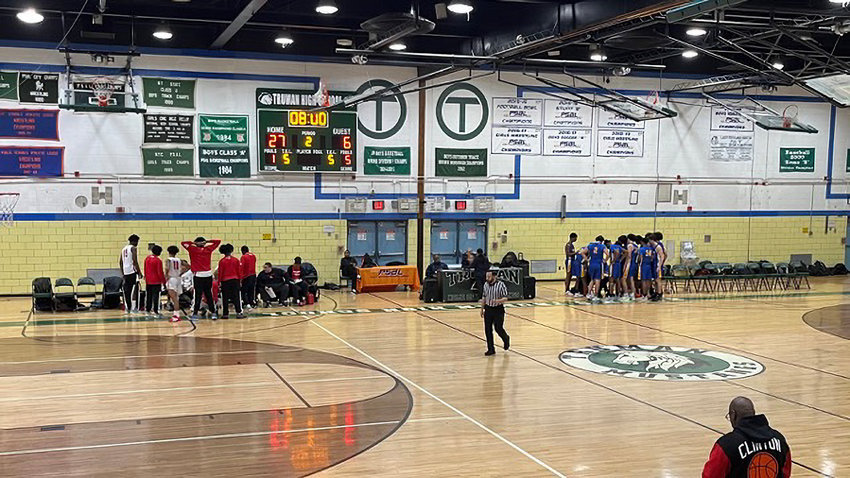 In the depths of Truman High School's concrete basement, DeWitt Clinton's boys basketball team was looking to extend its 10-game winning streak. They were up against William C. Bryant's Owls, who put together a spirited effort to try and meet Clinton's physical style of pressure basketball. Ultimately, the Governors dominated the Owls, 73-35.
more
By Santiago Mendoza | 2/3/23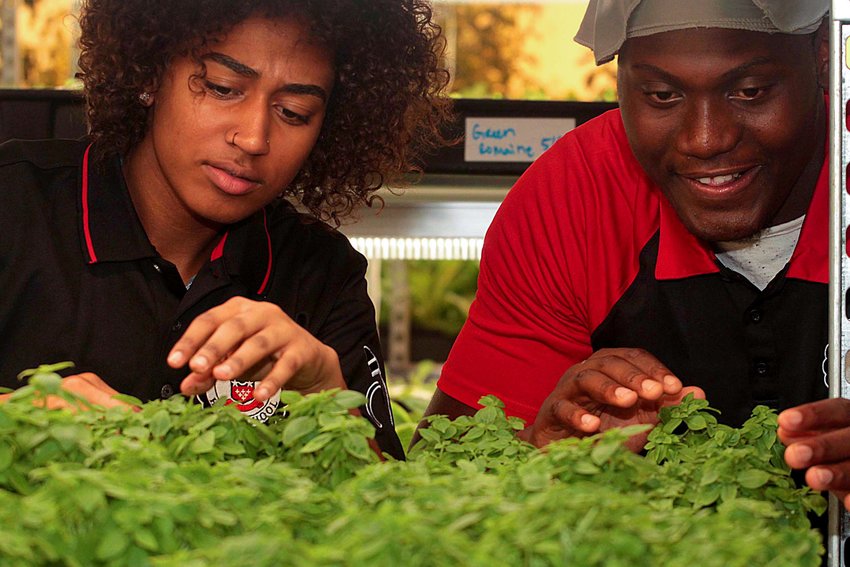 On the DeWitt Clinton high school lives a new, large farm that can grow 10,000 pounds of produce a year. It is an example of the farming of the future called hydroponics,
more
By Stacy Driks | 8/26/22
To the editor: (re: "125 years, and still going strong," June 9) Thank you for your front-page story on DeWitt Clinton High School.
more
6/19/22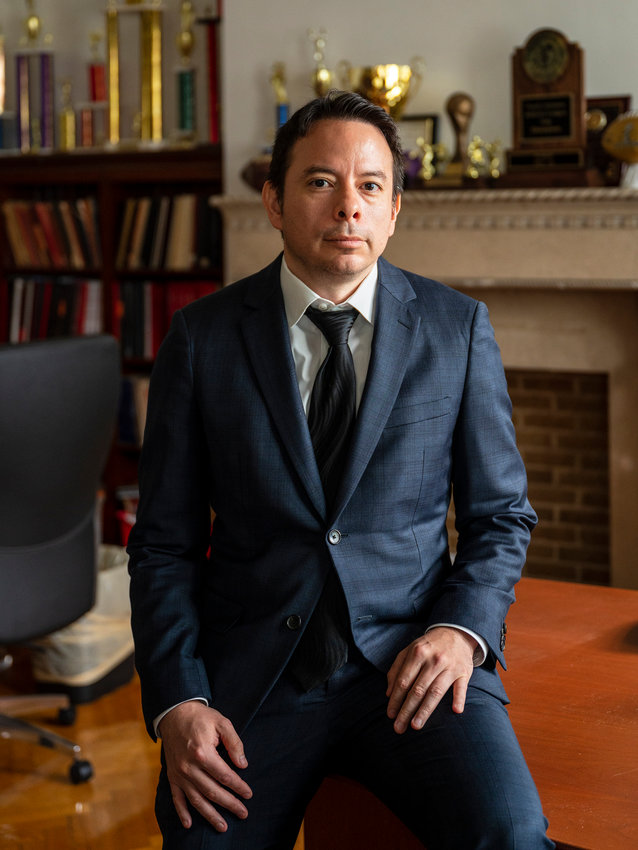 The stock market infamously crashed in 1929 — a year still remembered as the start of the Great Depression. Investors lost billions. The center of the universe seemed to be Wall Street for all the wrong reasons.
more
By Stacy Driks | 6/10/22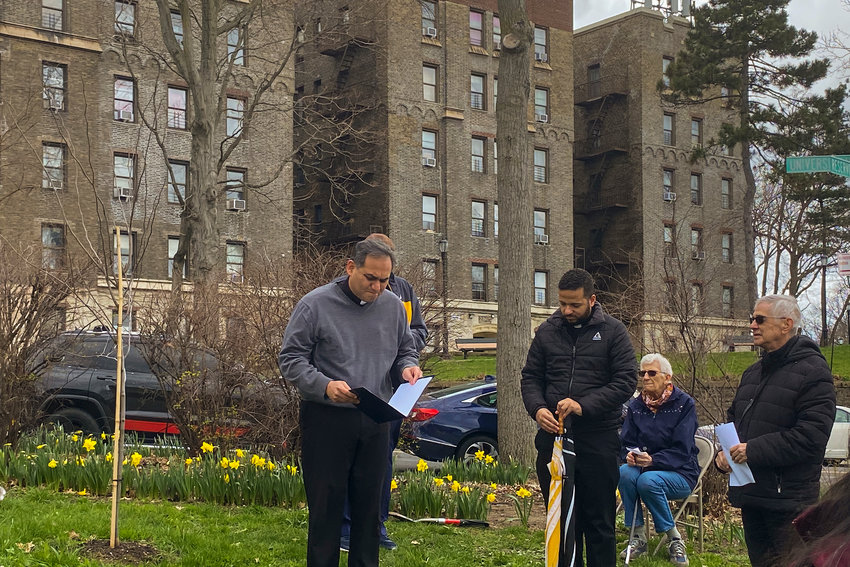 Paul Waylonis. Luis Tovar. Vidal Galicia Chalpeno. Those were just a few of the more than 40 names of those lost to COVID-19 that were read aloud April 9 at a memorial on the corner of University and Reservoir avenues in Kingsbridge Heights.
more
By GARY LARKIN | 4/17/22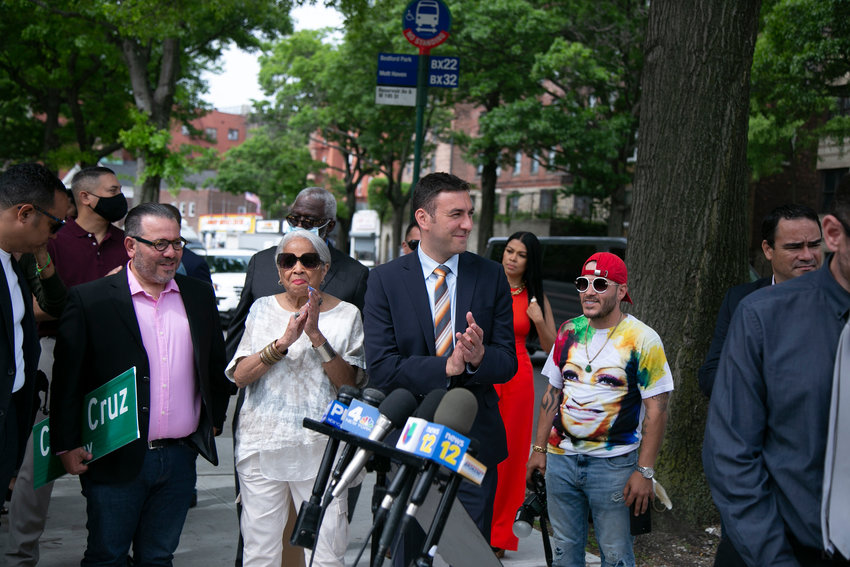 It's only been a half-year since Eric Dinowitz won his city council seat in a special election to replace now-Bronx Supreme Court judge Andrew Cohen. And only about four months since the Democratic primary where Dinowitz all but assured he'd hold onto his seat for the next two years.
more
By ETHAN STARK-MILLER | 10/31/21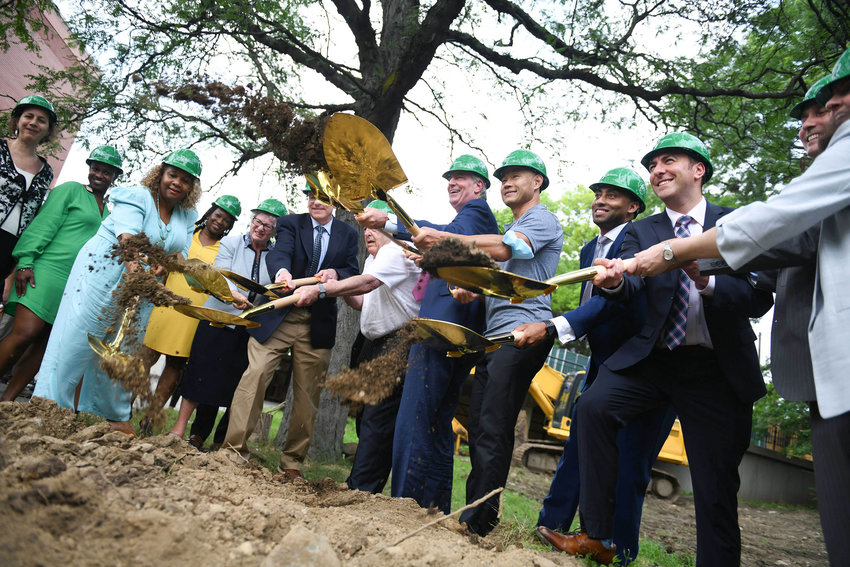 After decades of personal success, one core mission now drives Stanley Manne: To give back to where he came from. That's why Manne wrote a check for $18 million to the alumni foundation for his alma mater, The Bronx High School of Science.
more
By ETHAN STARK-MILLER | 8/29/21