2 results total, viewing 1 - 2
It's been a rough year for elections. New York introduced early voting in 2019, then had to scramble to assemble expanded absentee voting as the coronavirus pandemic gripped the city. 
more
By KIRSTYN BRENDLEN | 11/15/20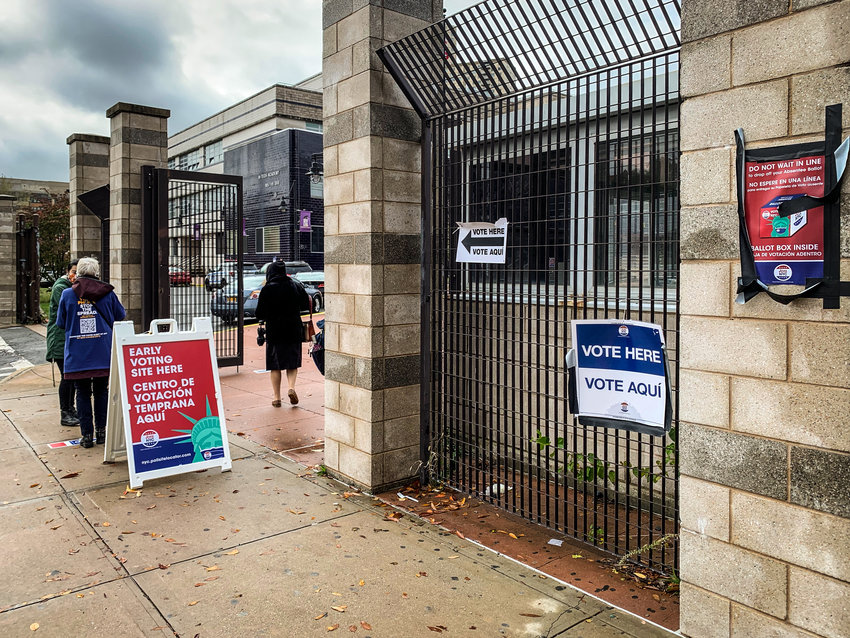 For the first time in New York's history, voters cast ballots early in a presidential race. And it's a process that has become more eventful than anyone could have guessed.
more
By KIRSTYN BRENDLEN | 11/8/20