47 results total, viewing 1 - 10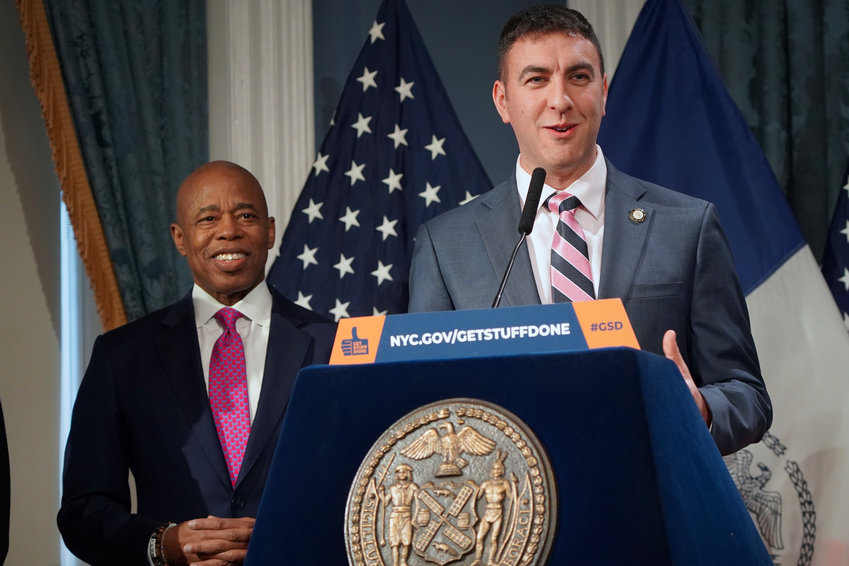 Students with disabilities depend on their Individualized Education Program to receive the help they need from K-12. But in a blink of an eye after high school graduation — that help is all gone.
more
By Stacy Driks | 2/17/23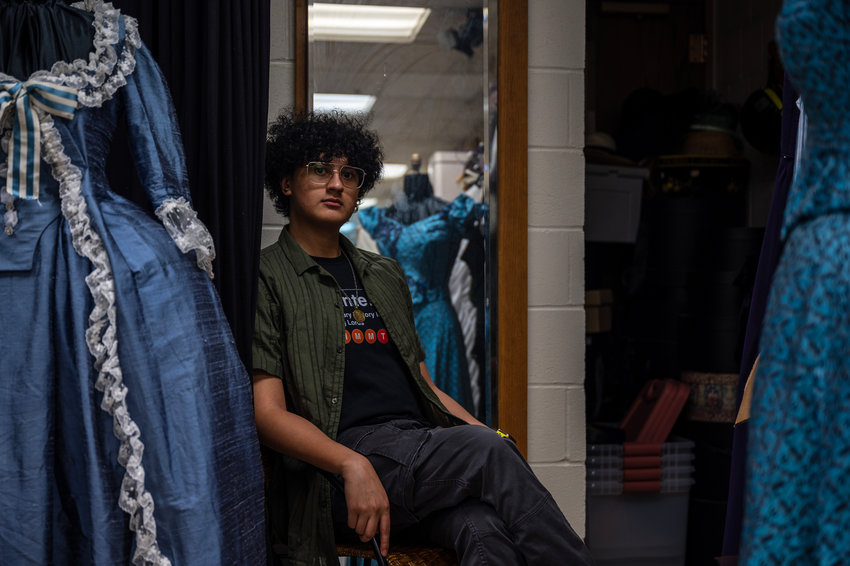 What's a deadly disease that has killed off a once-famous type of banana have to do with the winner of an annual race unity essay award?
more
By Stacy Driks | 2/3/23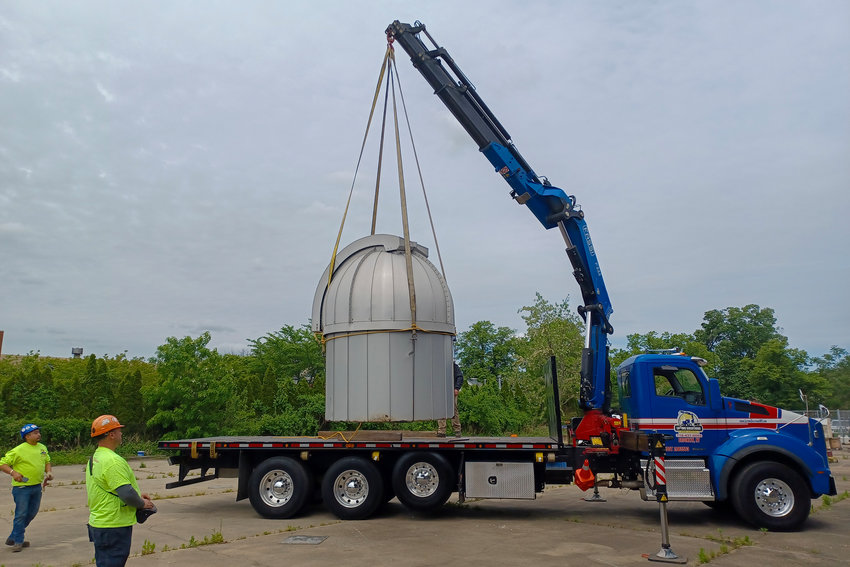 An observatory that was used for more than 40 years in Garden City needed a new place to call home. Students at Nassau Community College once had it on their campus until they began renovations to modernize the campus in 2019.
more
By Stacy Driks | 1/6/23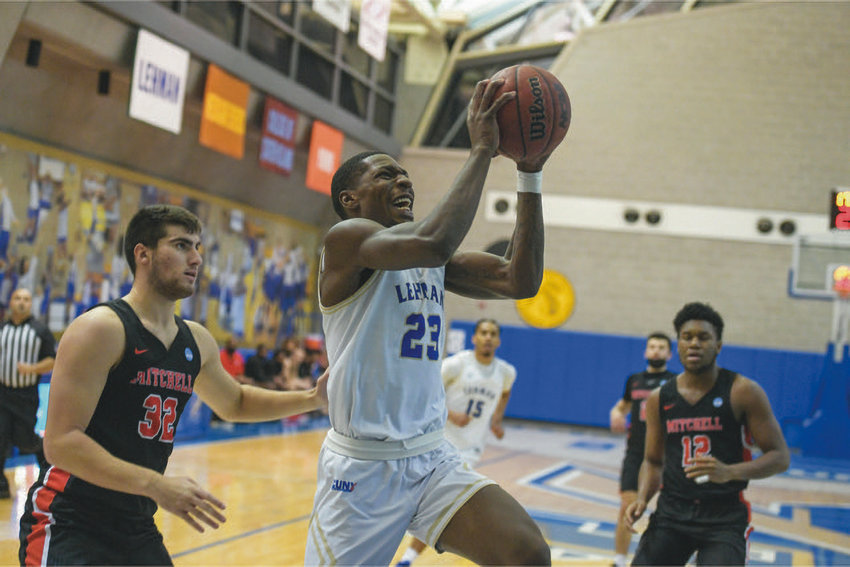 With 29 points in a 79-64 win over Pratt Institute in early December, senior Isaiah Geathers of Lehman College became the all-time leading scorer in the college's men's basketball history.
more
12/16/22
Alice Teirstein, choreographer, dance educator and founder of the acclaimed Young Dancemakers Company — a free, intensive summer choreography program for New York City public high school students — passed away on Nov. 25, 2022 at her Upper West Side home. She was 93.
more
12/9/22
Lehman College participated in an international, 24-hour viral philanthropy challenge, Giving Tuesday.
more
By Stacy Driks | 12/2/22
Lehman College welcomed royalty on Oct. 25. The late queen's cousin, Prince Richard, a member of the British royal family — known by his title, the Duke of Gloucester — visited the school to reaffirm the commonwealth of students.
more
By Stacy Driks | 11/24/22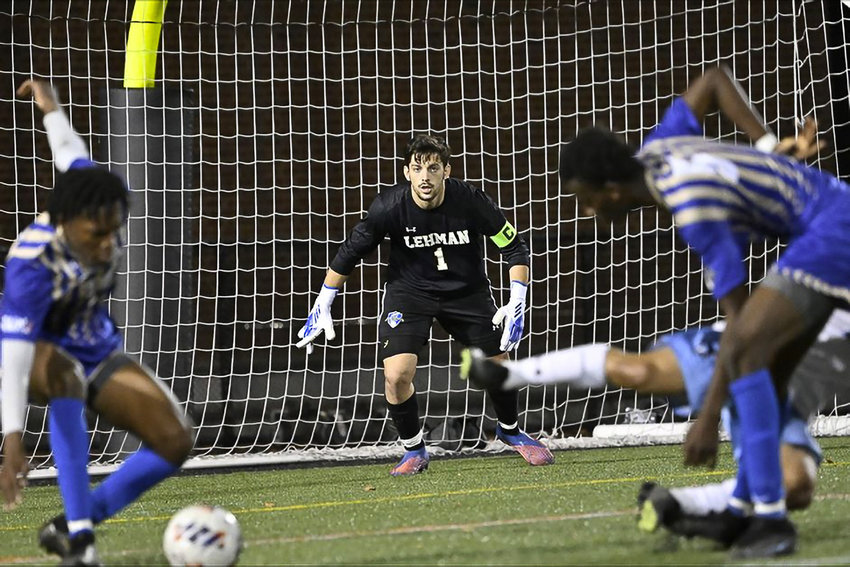 In the first-ever meeting between the two schools, Lehman College fell, 3-0, to Johns Hopkins in the opening round of the NCAA Men's Soccer Tournament earlier this month.
more
STAFF REPORT | 11/23/22
To the editor: (re: "Whatever happened to Pre-K for All? Ask schools," Nov. 10) Thank you for your excellent editorial. Your assessment of the situation is accurate: Independent early education providers who have contracted with the education department are in trouble because they are not being paid on-time.
more
11/23/22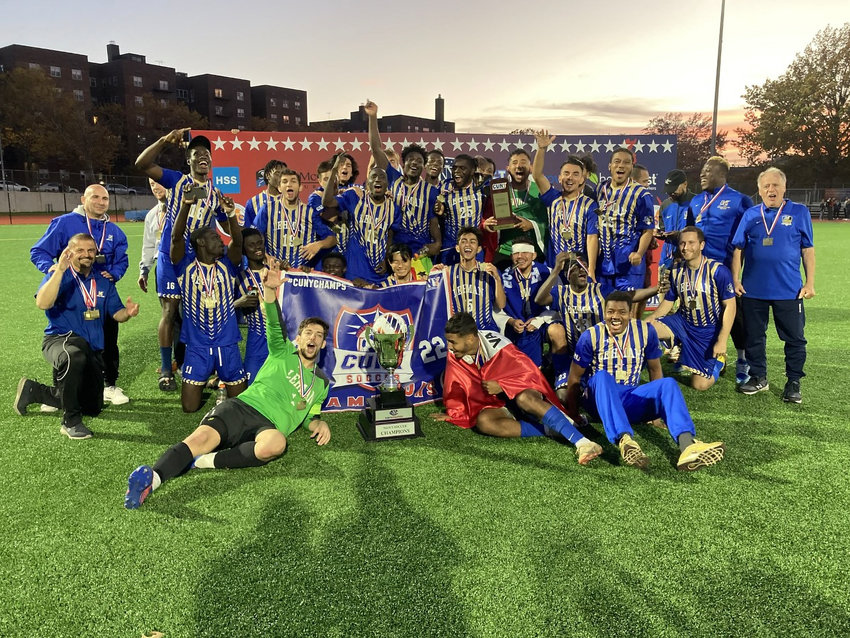 Fresh off a CUNYAC title win over top-seeded Baruch College, the Lehman College men's soccer team heads to Maryland to face Johns Hopkins in the first round of the NCAA Division III tournament this weekend.
more
STAFF REPORT | 11/11/22