3 results total, viewing 1 - 3
Nearly two decades after a fire claimed the life of an 8-year-old boy, Gov. Andrew Cuomo has signed a bill into law capping how long a property owner can make court-ordered repairs to an apartment building at 60 days.
more
By MICHAEL HINMAN | 11/22/20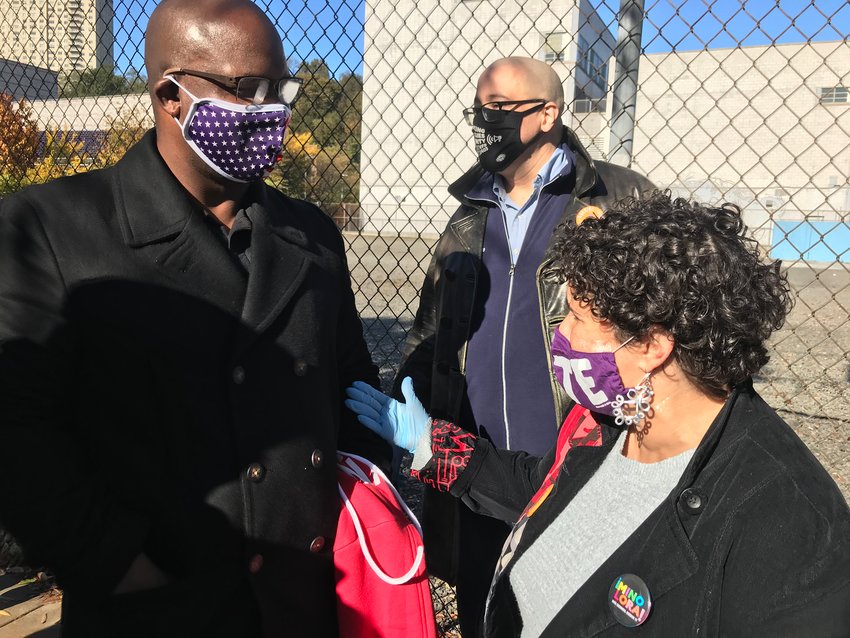 State Sen. Robert Jackson stays pretty busy representing his Manhattan constituents, meaning he doesn't make it up to the Bronx very often. But when he was asked to visit IN-Tech Academy Saturday morning, just blocks from the Marble Hill community he represented, Jackson knew he had to be there.
more
By MICHAEL HINMAN | 11/2/20
What kind of town hall could bring together state lawmakers, a former presidential candidate, and dozens of New York City workers? One held by One Fair Wage, a national advocacy group focused on ensuring tipped workers across the country make what they say is a full and fair minimum wage
more
By KIRSTYN BRENDLEN | 4/19/20