3 results total, viewing 1 - 3
P.S. 81 Robert J. Christen School celebrated St. Patrick's Day with pride in front of the school doors on Friday morning. Brian McGuire, a kindergarten parent, was on the bagpipes while Bernard Orecchio did the Irish step.
more
3/24/23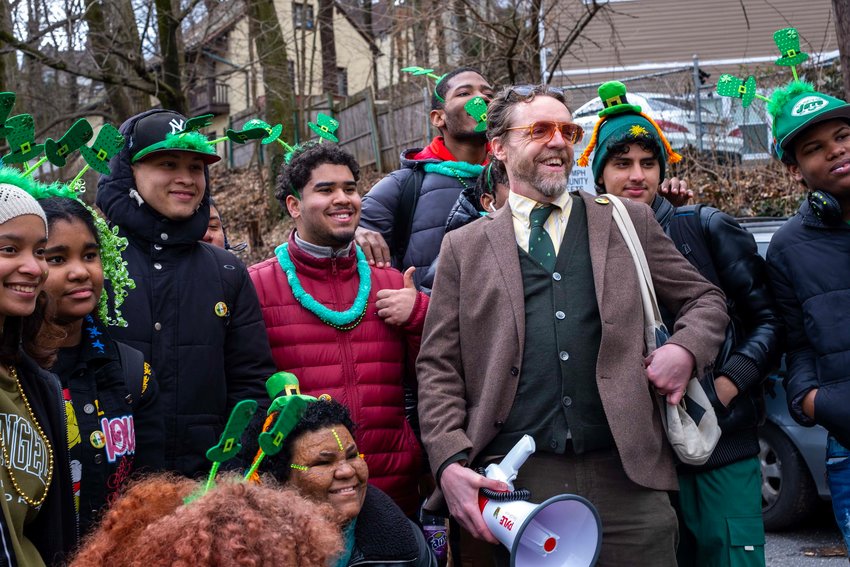 During the annual West 251st Street St. Patrick's Day Parade on March 11 John PL Kelly of Fieldston stands with a contingent of students from English Language Learners and International Support Preparatory Academy located in John F. Kennedy High School.
more
3/17/23
Apartments are getting cheaper in Highbridge and Morris Heights, but more expensive in Riverdale as the borough's average rent crept up from $2,012 in April to $2,026 last month.
more
By MICHAEL HINMAN | 8/10/21